The word is that Drake was supposed to be one of the celebrity co-owners of Jay Z's TIDAL. However, he backed out at the last moment, and then signed what is assumed was a mega-deal with TIDAL's streaming rival Apple.
TIDAL/Apple/Drake intrigue popped again in August, when TIDAL claimed that Apple blocked them from streaming Drake's set during Lil Wayne's Lil Weezyana Fest. Drake's people denied this, and suggested TIDAL was making a stink for publicity.
Now we have this message from TIDAL, which was deleted soon after it went up.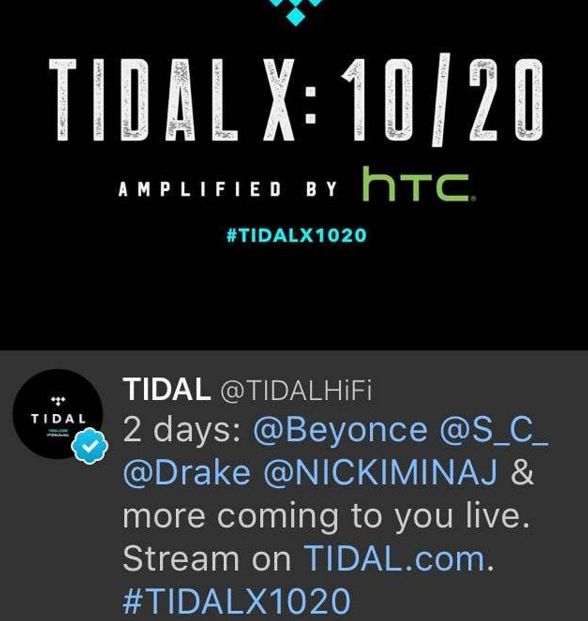 The hastagged implication being that Drake was performing at TIDAL's 10/20 concert, alongside Hov, Nicki Minaj & Beyonce.
This is what the message looks like now:
.@Beyonce @S_C_ @NICKIMINAJ @indochinetwitt & more are coming to you live in 2 days. Watch the stream on http://t.co/We5OlPBrLl #TIDALX1020

— TIDAL (@TIDALHiFi) October 18, 2015
So what happened? Is there a behind-the-scenes tug-of-war going on for the 6 God?
And does it even matter? TIDAL and Apple's streaming service have both been taking their lumps. The kids seem to still prefer Spotify, even though it doesn't have any Drake-like endorsers.
Discuss