Drake and his Her Loss buddy 21 Savage will be doing 29 North American shows this summer.
It's been a minute since Drizzy hit the road and ticket prices for the It's A Blur tour are leaving fans aghast.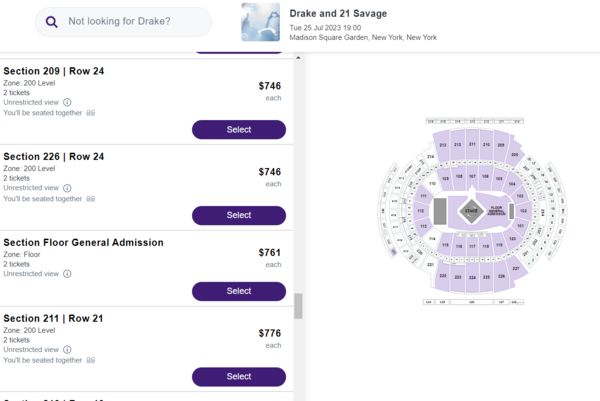 Check out some of the Twitter reactions to what you have to pay to see Drake do his thing on stage.
Drake concert tickets are 1k??? he better chris brown me on dat stage 😭😭😭

— Noorッ (@Noorthevirgo) March 14, 2023
Drake concert tickets 1k for a seat??? He better sit in my lap and sing in my ears 😭😭🤦🏻‍♂️

— 𝗕𝗿𝗲𝗲𝘇𝘆'😵‍💫 (@OvOBrezzzy) March 14, 2023
Me when I saw the prices for the Drake tickets pic.twitter.com/NdFrDd6DPW

— Mel (@okaymels) March 14, 2023
I'm trying to save my money and here come Drake with a concert 😭

— Big Bee (@gotpinkbtchh) March 13, 2023
Would it be worth it?
Discuss