T.I. said signing Iggy Azalea was one of the biggest mistakes of his career as a music executive. And he now wants to find another female rapper to make up for it.
"I'm still actively looking for another female rapper who can undo the blunder of Iggy Azalea," T.I. told The Root. "That is the tarnish of my legacy as far as [being] a [music] executive is concerned. To me, this is like when Michael Jordan went to play baseball."
Iggy responded in a now deleted tweet, claiming Tip had bigger career blunders than her.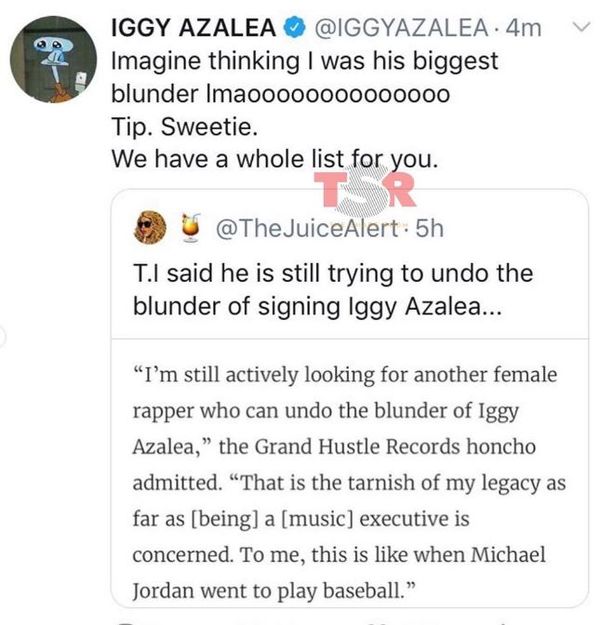 "Imagine thinking I was his biggest blunder lmaooooooooo. Tip. Sweetie. We have a whole list for you," she wrote.
Do you think Iggy was T.I.'s biggest mistake?
Discuss