T.I. and 2 Chainz were among the many celebrities and regular folks to fall for a hoax that claims Instagram is changing its privacy policy and will make public all of their users' photos, including their deleted messages, starting today.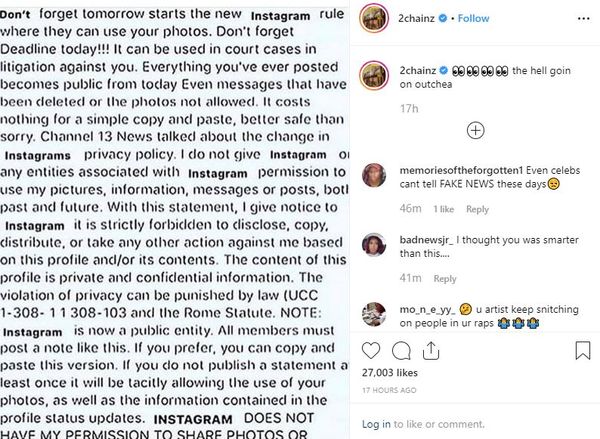 Instagram, which is owned by Facebook, quickly denied there is any validity to what is being shared.
"There's no truth in this post," said Facebook spokesperson Stephanie Otway.
What makes it all pretty funny is that you already surrender all of your privacy -- including photos -- under IG's longstanding terms and conditions.
While T.I. and 2 Chainz will surely be annoyed they were duped, that's not such a big deal.
What is a big deal is that Department of Energy head Rick Perry -- the guy in charge of all of our nuclear weapons -- was fooled by it.
Feel free to repost!! #nothanksinstagram https://t.co/fuV3LV71lm

— Rick Perry (@GovernorPerry) August 21, 2019
Discuss