Yesterday, it was reported that Migos members Quavo and Offset were arrested on drug and gun charges after police stopped their concert Saturday night at Georgia Southern University.
We found it odd (and some would say suspicious) that the third Migo, Takeoff, wasn't similarly charged. It turns out that he was, and somehow his name just didn't get in the initial report.
According to police, on Saturday night they searched Migos's van as the band were playing their set, and found narcotics and firearms.
"These discoveries were intensely concerning as the drugs and firearms had been brought to a university sponsored event where over a thousand students were congregated," sheriff's officials wrote in the statement sent by Bulloch County Chief Deputy Jared Akins.
24-year-old Quavious Marshall (Quavo), 20-year-old Kirschnick Ball (Takeoff), and 23-year-old Kiari Cephus (Offset) were among the 15 arrested on charges of possession of a schedule II controlled substance, possession of marijuana, possession of a firearm in a school safety zone and possession of a firearm during the commission of a crime.

There have been conflicting reports on who has made bail, but judging from this Tweet from earlier today all three are still locked up.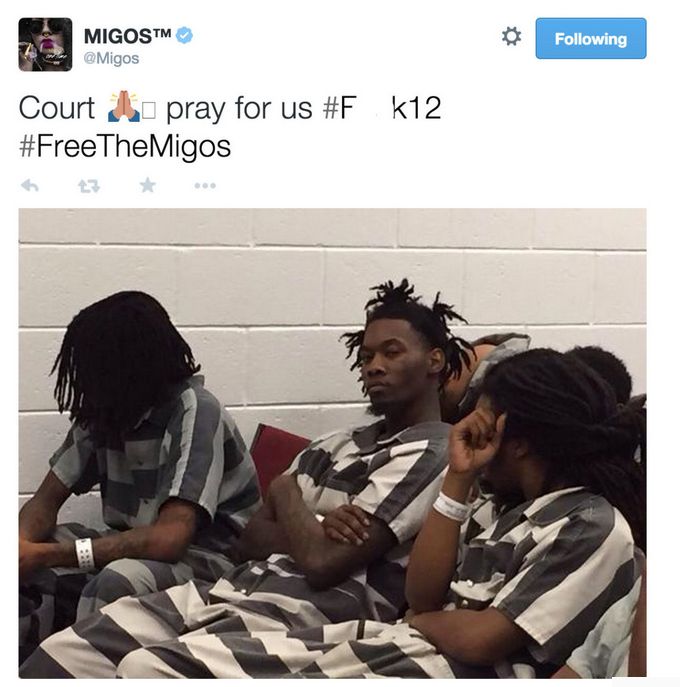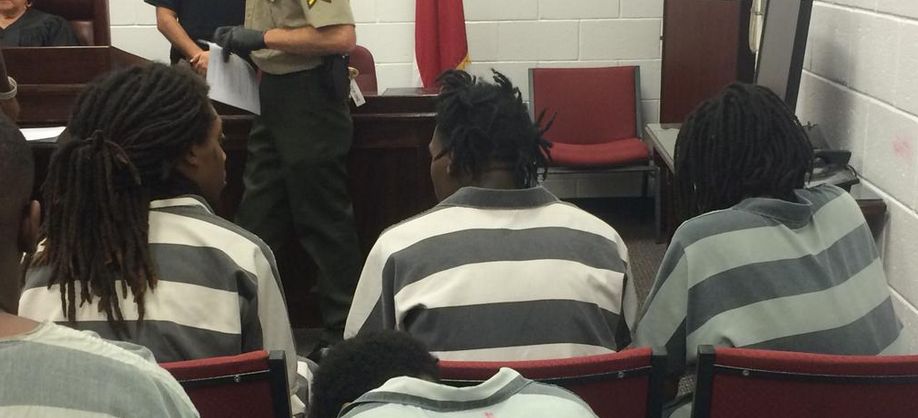 Discuss