Some Nipsey Hussle fans are not happy that there is a guy with an IG handle YoungNip_TonyMontana who is going around deliberately looking like Nipsey Hussle.
"I need this motherfucker's address, I'm going to come see him this weekend," one fan rants on video. "Enough is enough."
Nipsey fans are also flooding his IG page with mean comments and threats because of posts like this.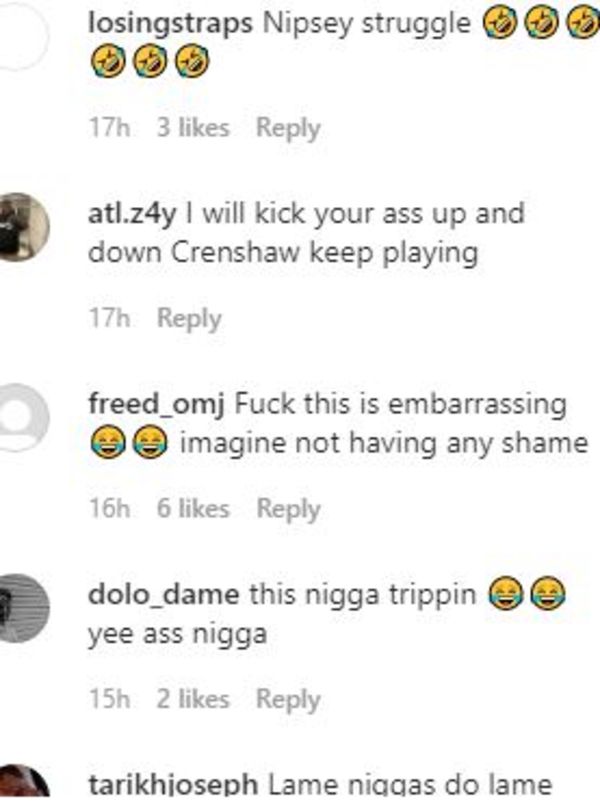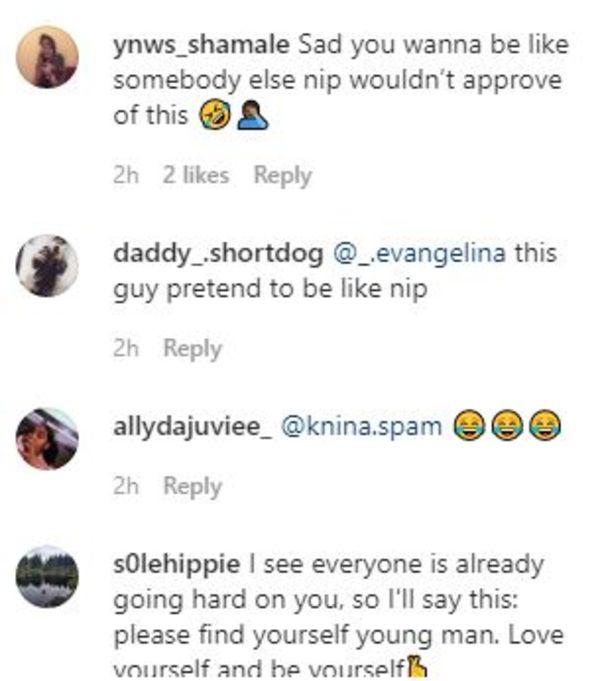 Do you think Nipsey fans are going to do this cut-rate clone like they couldn't do his killer Eric Holder?
Discuss