Kevin Durant used to be the most hated player in the NBA. A superstar jumping ship to the best team in the league will do that.
But he's not anymore. According to a recent study of over 100,000 tweets, Lebron James is now the league's boogeyman.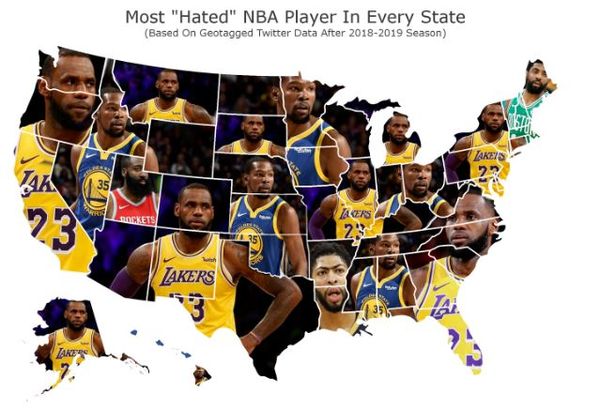 King James is hated in 25 states, followed by Durant in 17, Kyrie Irving in five, Anthony Davis in two and James Harden in one.
Irving, who is as good as gone from the Celtics, is hated in the five states of New England. Davis, who forced a trade from the Pelicans, is most hated in Louisana and neighboring Arkansas. James Harden is most hated in Utah after helping the Rockets eliminate the Jazz in the first round of the 2018-2019 playoffs.
Discuss