Kanye West seeming to accuse his wife Kim Kardashian of sleeping with Meek Mill sparked all kinds of questions online about whether it was true or not.
The Late Registration rapper made the accusation earlier this week during what the Kardashians have called a major bipolar meltdown. He said that Kim used a 2018 criminal justice reform summit at the Waldorf Astoria restaurant in Los Angeles to hook up with the Philly rhymer.
But based on a photo provided by TMZ, Kim and Meek's meeting at the restaurant was all business and there was no hanky-panky. At least according to what that one picture shows.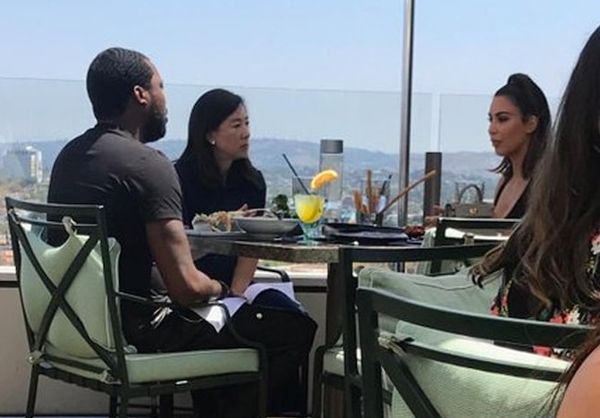 Meek already responded to Ye's accusation on social media and called it totally false.
Do you believe there's any truth to Kim and Meek possibly hooking up?
Discuss