Kylie Jenner is no longer with her baby daddy Travis Scott.
Jaden Smith was probably never really with his big daddy Tyler, The Creator.
Does that clear the deck for a Kylie-Jaden pairing?
The two famous kids dated before, in 2013 before Tyga made things illegal.
They both attended Justin Bieber's wedding in South Carolina this weekend and a photo of the two of them dancing has sparked rumors of a rekindled romance.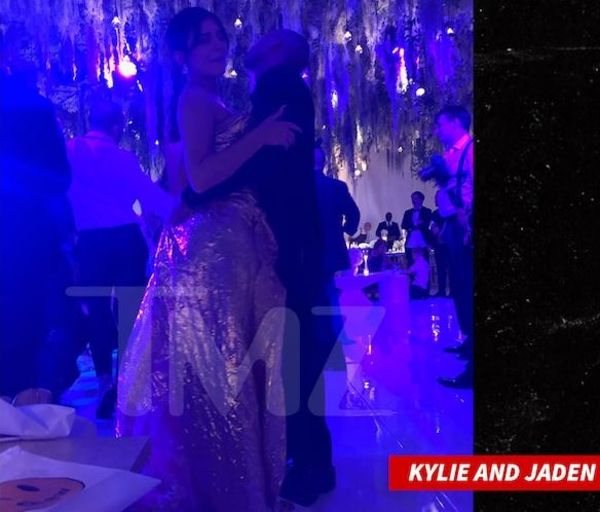 So is no one gonna talk about how Kylie and Jaden were dancing together yesterday and how he grabbed her butt... weren't they each other's first loves as teenagers up until Kylie started dating Tyga 🤔

— Mar ♡ (@breathinfenty) October 2, 2019
Does that explain why Jaden had his hands on kylies ass lmao https://t.co/aLtayr7a1E

— سمية (@hailsvsce) October 2, 2019
Y'all don't find it suspicious that first Kylie takes a pic with jaden smith HER EX!!!! AND THEN ALL OF A SUDDEN Travis and her break up!?!? Hmmmm 🤔 pic.twitter.com/bgu8enBkVH

— 🔑𝙆𝙚𝙮𝙗𝙚𝙧🥶 (@chino_vuitton) October 2, 2019
Discuss