Kylie and Kendall Jenner's new T-shirt line mixes images of iconic musicians like 2Pac, Biggie, Led Zeppelin, and Pink Floyd with images of themselves.
Needless to say, the lil Kardashians have pissed off fans of all of the iconic musicians they've defaced with their faces. But nobody is angrier than Biggie's mom Voletta Wallace, who raged against the disrespect on IG.
[Related: The Internet goes in on Kylie & Kendall for T-shirts.]
The shirts in question are no longer available for sale on the girls' website.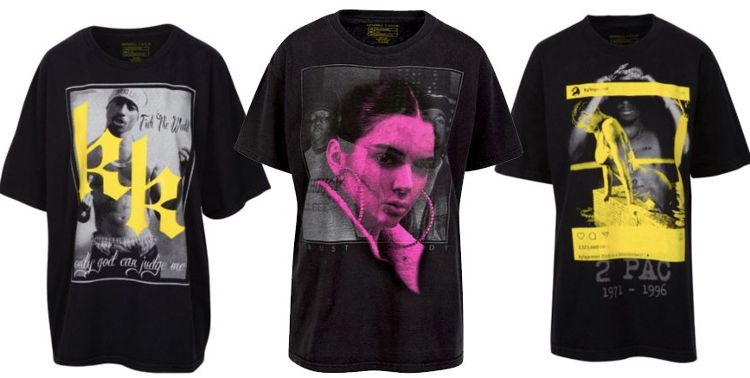 It could be they've sold out. But given they were going for $125 a pop, it's more likely the Jenners pulled the shirts when they realized they had another incident like Kendall's tone-deaf Pepsi commercial on their hands.
Update: Kendall apologizes and pulls the shirts.
June 29, 2017
Discuss