Over the weekend, a Desiigner featuring Boy-D single called 'Moon People' dropped.
What was striking about the track is how much Desiigner sounded like Future.
It was a little odd that Desiigner would release such a record during a time when his label G.O.O.D. Music was trying to convince the world the 19-year old was more than just a Future knock off.
Well, it turns out Desiigner and G.O.O.D. Music didn't release the song. Instead, XXL reports it was a user-made remix of a freestyle Desiigner did on Tim Westwood's radio show.
The song has been removed from Soundcloud, where it originally popped up.
But further confusing the situation is that the 'Moon People' can still be purchased on iTunes. However, it is available under the Digital Leakz label instead of G.O.O.D. Music/Def Jam.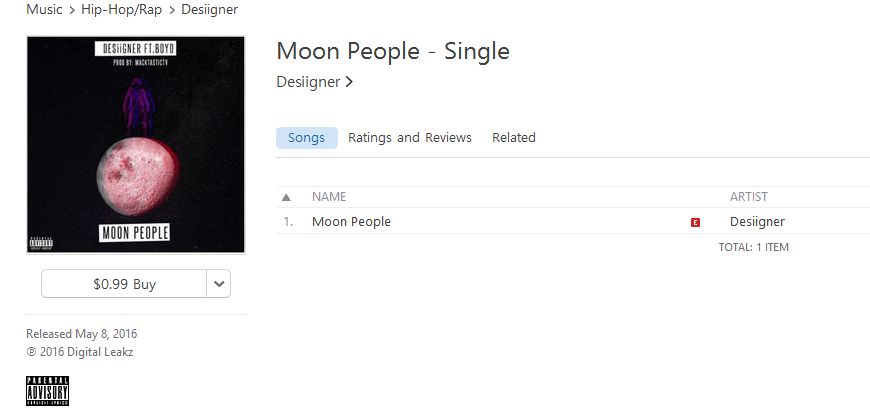 Discuss