The Game's Drillmatic: Heart Vs. Mind album drops tonight (we think) after many delays.
Given that, Game has been upping his visibility on social media.
That includes trolling Em's daughter Hailie on boxer Peter Quillin's Facebook page.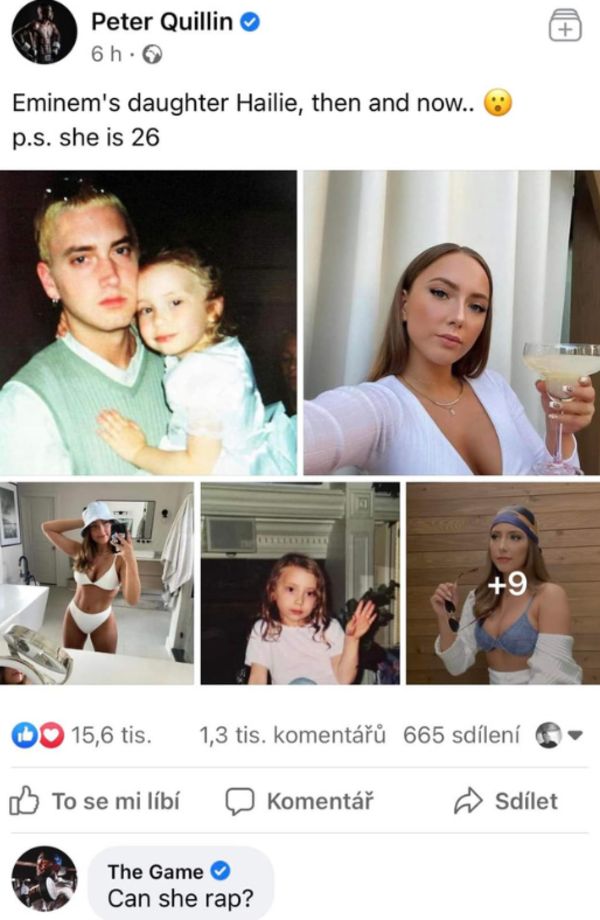 "Can she rap," Game typed under a motage of Hailie photos.
Earlier this week, Genius reported that these lyrics about Em and Hailie will be on the Game's new track The Black Slim Shady.
"Got Hailie in black panties, legs open that ho fine/Em a pro at takin' a knee, dick suckin' his whole life," reads the transcibed lyrics
Game denied that he will rap that.
@thegame confirms lyrics posted on @Genius are fake. @Eminem @rosenberg #Eminem #game #rap pic.twitter.com/21jZOHO1nN

— Chaseton Lee (@ChasetonLee) April 10, 2022
They ain't my lyrics, I didn't write that garbage sh*t. Better know better than that. When Game come, that sh*t gon' be official. It ain't gon' be no lyrics to Rap Genius out there. Do your due diligence before y'all get to throwing shit up. Fake news and sh*t, fake lyrics. It ain't my lyrics."
We guess we'll see tonight.
Discuss