The saga of The Game and Priscilla Rainey may finally be winding down.
In 2016, Rainey sued Game for $10 million for sexually assaulting her when she was a contestant on his VH1 reality show She's Got Game. A judge awarded her $7.1 million when he never showed up to court.
Game's been avoiding paying her for years, employing such techniques as hiding his assets with his manager Wack 100.
But it looks like the gig is up. This week a judge ruled Rainey will be paid all of Game's royalties from BMI until the debt is settled. If he tries to circumvent her, he will be thrown in jail for contempt of court. So far, Rainey has collected $70K so another $7 million to go.
The Game remained somewhat defiant. However, his language suggested he is getting ready to buck up.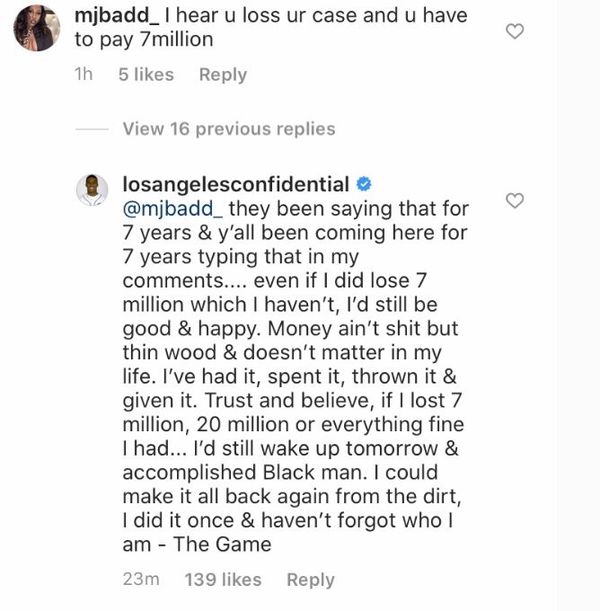 "Even if I did lose 7 million which I haven't, I'd still be good & happy. Money ain't sh*t but thin wood & doesn't matter in my life. I've had it, spent it, thrown it & given it. Trust and believe, if I lost 7 million, 20 million or everything fine I had ... I'd still wake up tomorrow an accomplished black man. I could make it all back again from the dirt. I did it once & haven't forgot who I am," Game typed.
Do you think Game believes that?
Discuss