PNB Rock met his end earlier this week while eating a famous soul food joint Roscoe's House of Chicken 'N Waffles in South Central Los Angeles.
Likely tipped off by his GF geolocating him on social, local goons shot and killed Rock and stole his chains.
Over the last couple of days, everyone has been speculating on exactly what went wrong.
While Game is usually quick to comment on other rappers' deaths, he has been unusually silent on PNB. Perhaps because he already spoke about what happened 15 years before it happened.
In 2007, Game rapped this on his Doctor's Advocate Unreleased mixtape.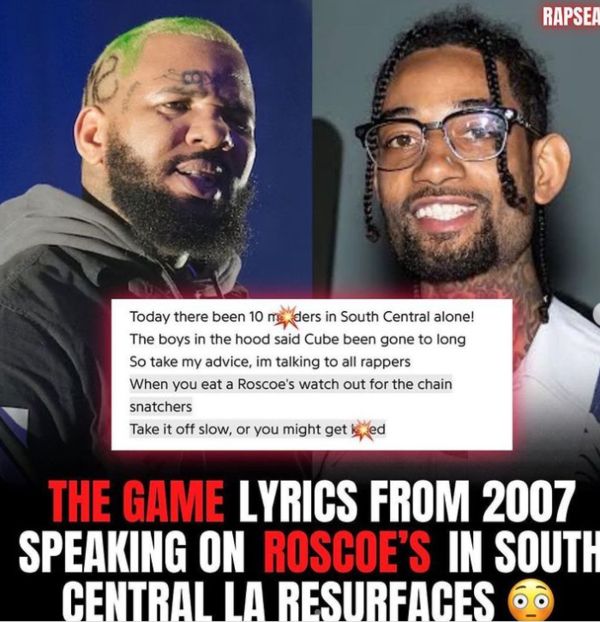 "Today there been 10 murders in South Central alone/The boys in the hood said cube been gone too long/So take my advice, I'm talking to all rappers/When you eat at Roscoe's watch out for the chain snatchers/Take it off slow, or you might get killed," Game rapped.
Stay safe.
Discuss