With all the news around Kanye West and Elon Musk joining Clubhouse, The Game must have felt it was the perfect time to jump on and announce all the famous women he has slept with.
While there is no audio of the Clubhouse room (yet), multiple people are reporting that he was discussing a long list of women, and even said two stood out.
The list included Kim Kardashian, Khloe Kardashian, Lisa Raye, Keyshia Cole, Stacy Dash, Blac Chyna, Draya, Erica Mena, Maliah, Cyn Santana, and India Love.
According to the people who were in the room, The Game said Kim Kardashian and India Love were the best.
Since Clubhouse is an invite-only app, obtaining audio is a bit harder than other platforms, but we will update this story as it develops.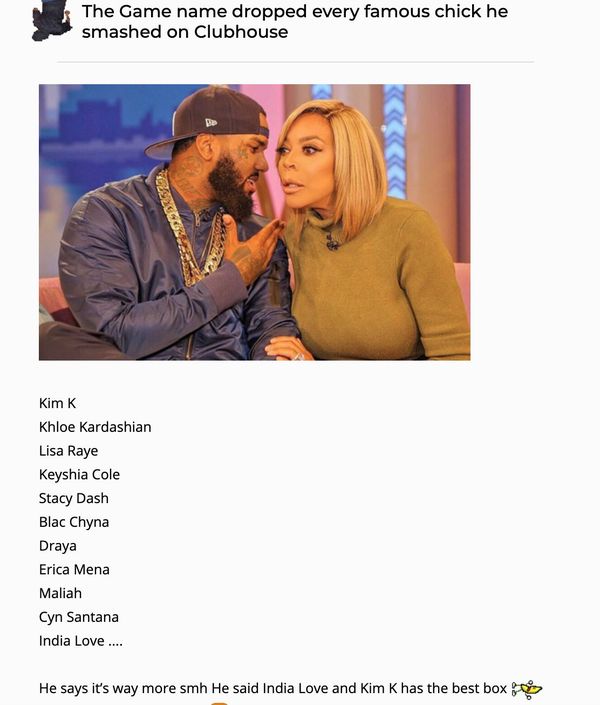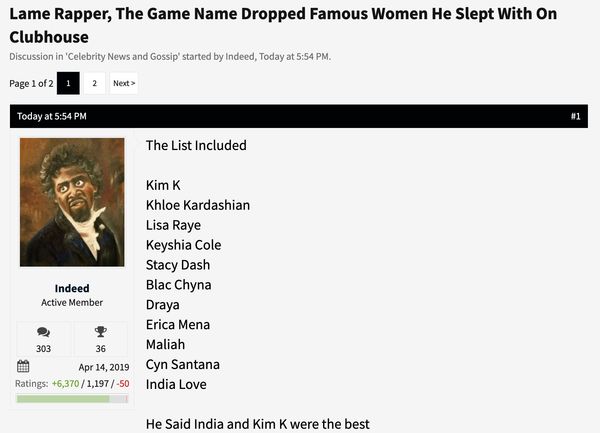 Discuss