50 Cent and his son Marquise Jackson are sending shots at each other over social.
At issue is the $6700 a month in child support Fif paid Marquise's mom back when the 25-year-old was growing up.
It took a few days, but now Fif's old buddy The Game has weighed in with a few Instagram posts of his own.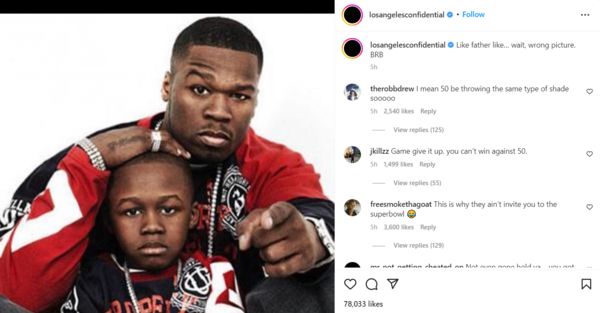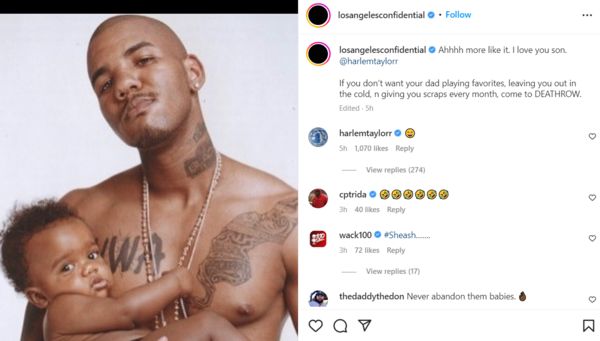 "Ahhhh more like it. I love you son. @harlemtaylorr," Game captioned a photo with his own son. "If you don't want your dad playing favorites, leaving you out in the cold, n giving you scraps every month, come to DEATHROW."
Is this why they didn't let Game play the Super Bowl?
Discuss