The Game does not like Meek Mill one bit.
So he would like nothing more than to spend some quality time with Meek's ex Nicki Minaj.
To achieve that goal, Game has been buttering Nicki up on Instagram.
First he openly lusted over a photographic thirst trap.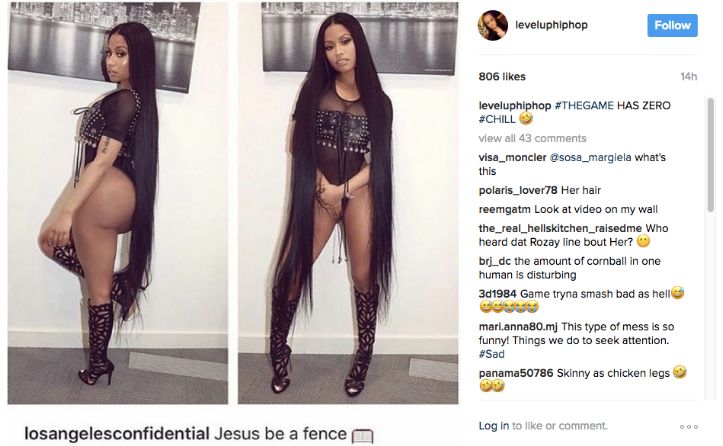 He was a little more subtle when liking the victory dance video Nicki performed last night after passing Aretha Franklin for the most Hot 100 hits by a female artist.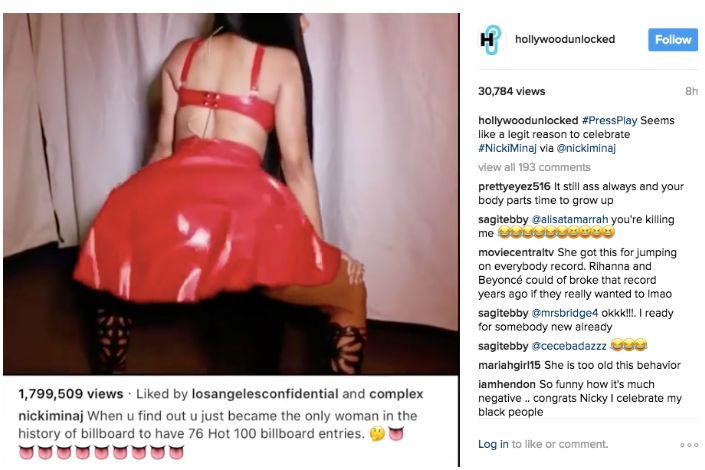 Best chance at a post-Meek Nicki smash, Drake or The Game?
Discuss