Cardi B's new album Invasion of Privacy is probably going to be a hit. We'll know how much of one when the projections come in shortly.
If they're bigger than, say, 250K first week, there will be a temptation to say Cardi has replaced Nicki Minaj as the queen of rap.
The Game is among those impressed with Cardi's debut album. But he's not feeling the Nicki comps that may follow.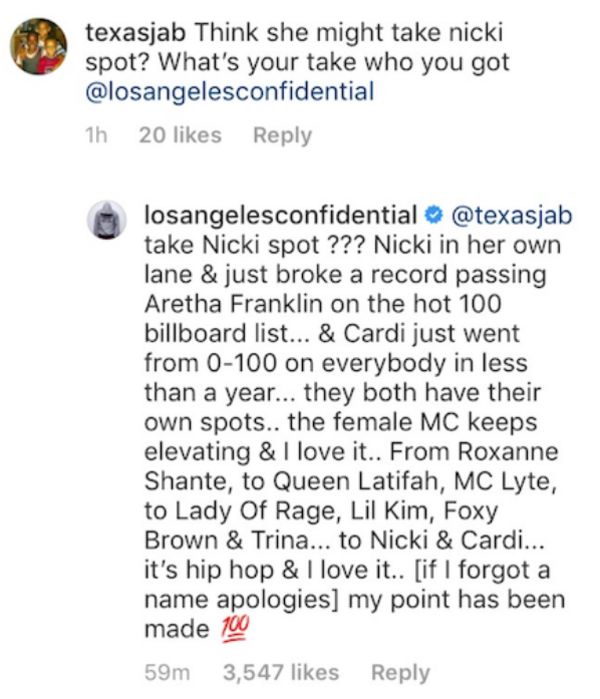 Cardi also pushed back on those who always compare her to Nicki in an interview with Ebro, calling any beef between the two "internet made up."
"I really feel like fans and people, they really want to see that happen because it's really entertaining," Cardi said. "To see people beef is entertaining. I remember when Nicki and Remy [Ma] were beefing and everybody was tuning in like, 'Ooh, what's next?" Cardi said. "I don't really have the time for that. If you've not fucked my man or you're not taking my money from me then I don't really give a fuck about you. People just want to pin us [together] because it's entertainment, but they don't want to handle their own beef.

"What do people expect from me? I've already said she's an amazing artist, I pay my respects to her," she continued. "I've done videos before of me jamming to her songs… Y'all want me to say something bad."
Discuss