Rich The Kid was hospitalized after a home invasion turned beatdown Thursday night.
The armed masked men got away with cash and jewelry.
It happened at the Los Angeles home of Rich's girlfriend Tori Brixx and is believed to be an inside job. Put one and one together and a lot of folks suspect Brixx set Rich up.
Brixx responded to that by posting a photo of the black eye she suffered in the incident.
Los Angeles's own The Game wasn't buying it one bit.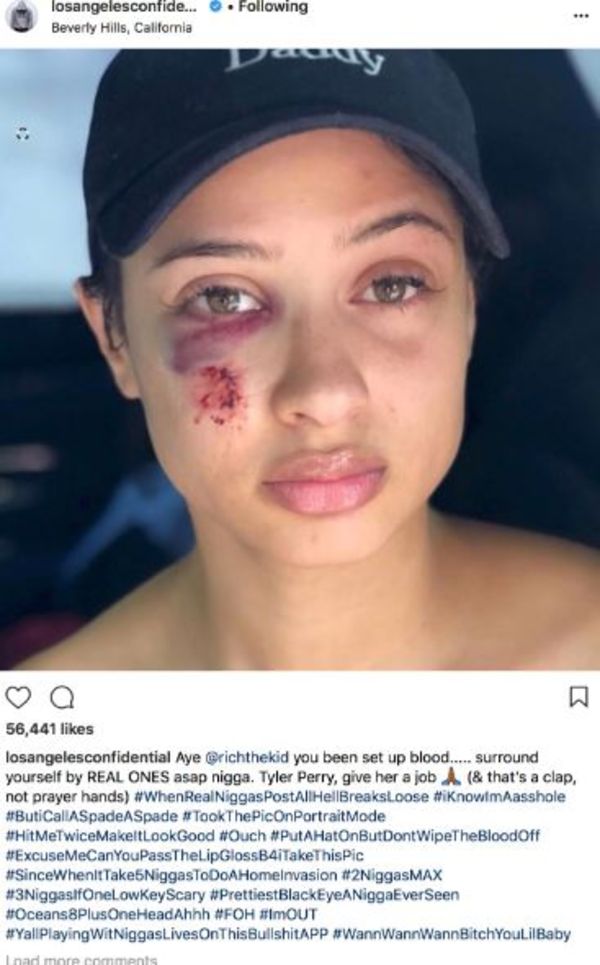 "Aye @richthekidyou been set up blood..... surround yourself by REAL ONES asap nigga. Tyler Perry, give her a job 🙏🏾 (& that's a clap, not prayer hands)," Game captioned the photo of Brixx with her wound.
Game followed that up with a slew of hashtags that pointed to her injuries being fake.
What do you think?
The Game also addressed the incident in a chat with TMZ.
"Call Game all that shit disappear," he told Rich.
Discuss