The recently wrapped Aubrey and The Three Amigos tour grossed $79 million over 43 shows, making it the tenth biggest tour of the year in North America.
The list was topped by Taylor Swift, who pulled in $277.3 million over 40 dates, and the JAY-Z and Beyonce tour, which did $166.4 million over 30.
The only other rap acts in the top 50 were J. Cole's KOD tour ($25.2 million in 34 dates) at 45 and (half of) Hov's 4:44 solo tour ($24.2 million in 17 dates) at 50.
Check out the top 50 below. The "year" runs from November 23, 2017, to November 21, 2018: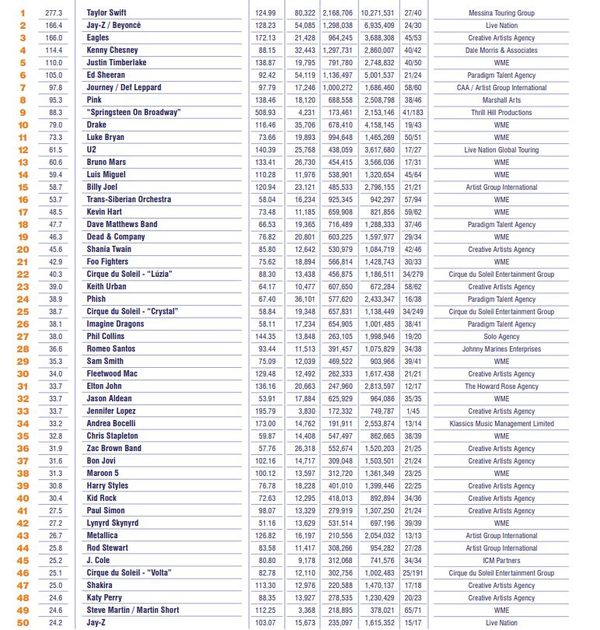 Discuss