If Chris Brown and Soulja Boy do meet in the ring, it's going to be sooner rather than later.
Earlier today, Adrien Broner posted this fight announcement.
Broner says he's training Breezy, and Floyd Mayweather is training Soulja (We already knew that.)
And what about an under card?
Snap Dogg and Rico Reckless will volunteer to do that dance.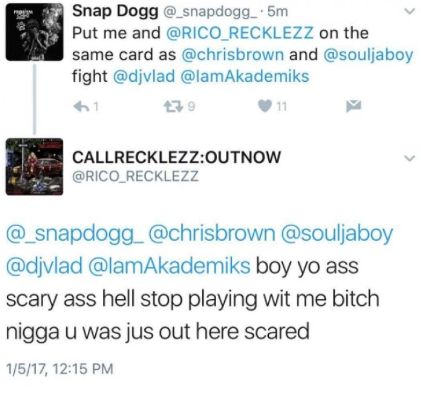 If that's not big enough, maybe 22 Savage can drag 21 into the ring.
What Hip Hop fights would you like to see?
Discuss