Tekashi 6ix9ine's manager Murda Murphy isn't feeling a documentary on his client that will be on Hulu called 69: The Saga Of Danny Hernandez.
Murphy shared his feelings about the doc on social media and explained why he wants people to stay away from it. Showtime also has a documentary on 69 titled Supervillain.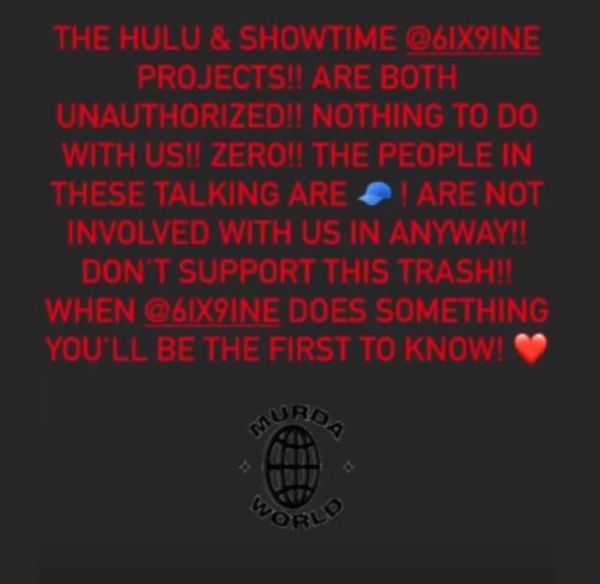 "THE HULU & SHOWTIME @6IX9INE PROJECTS!! ARE BOTH UNAUTHORIZED!! NOTHING TO DO WITH US!! ZERO!! THE PEOPLE IN THEE ARE [CAP]! ARE NOT INVOLVED WITH US IN ANYWAY!! DON'T SUPPORT THIS TRASH!! WHEN @6IX9INE DOES SOMETHING YOU'LL BE THE FIRST TO KNOW!
Why would anyone want to watch an authorized 6ix9ine documentary? An unauthorized one would clearly be more fun.
Discuss