Anthony "Harv" Ellison, the Nine Trey who notoriously kidnapped Tekashi 6ix9ine, has been sentenced to 24 years.
Tekashi 6ix9ine had testified against Harv from the stand. Harv had been facing life in prison.
Judge Engelmayer, who also presided over the 6ix9ine trial, handed down the sentence today. He told Harv he would get more time than his Nine Trey Blood brothers because he committed worse crimes.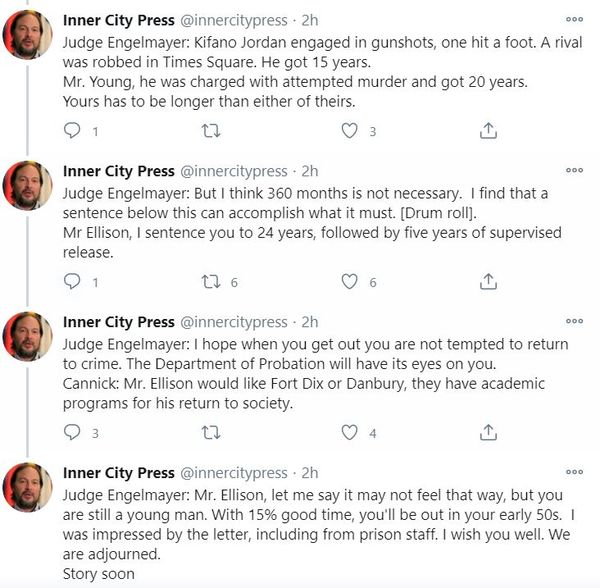 6ix9ine was recently spotted jogging with his bodyguard.
Discuss