Hip Hop bodyguard Shadow died earlier this week of unknown causes.
Shadow, who had worked for Drake, had also watched Tekashi 6ix9ine's back before the Feds took the troll rapper away.
In paying tribute to Shadow, 6ix9ine's estranged baby mama Sara Molina shared a text from the massive man in which he commiserated with Molina over 6ix9ine's testimony, that had him admitting roughing Molina up.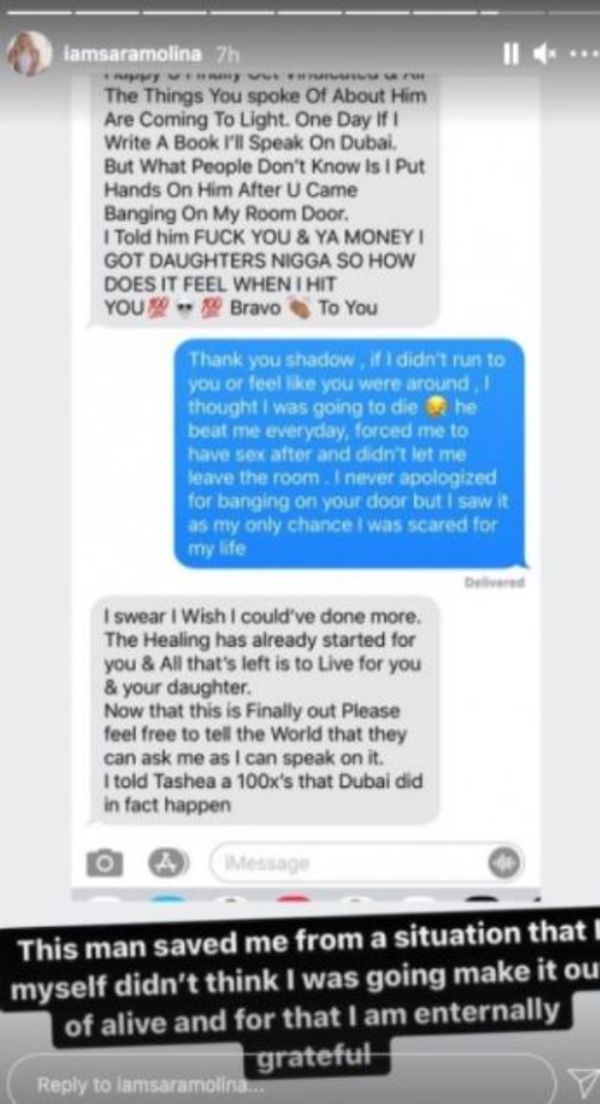 "Im Soo F**** Happy They Made His Bum A** Own Up To That S***," Shadow's text read. "Im Happy U Finally Get Vindicated & All The Things You spoke Of About Him Are Coming To Light. One Day If I Write A Book I'll Speak On Dubai. But What People Don't Know Is I Put Hands On Him After U Came Banging On My Room Door. I Told him F*** YOU & YA MONEY I GOT DAUGHTERS N**** SO HOW DOES IT FEEL WHEN I HIT YOU. Bravo To You."
Molina added that Shadow had saved her life.
"This man saved me from a situation that I myself didn't think I was going to make it out of alive and for that I am eternally grateful," she typed.
Shadow was 45. RIP.
Discuss