Right before he got his 24-month sentence today, 6ix9ine explained that his issues with the Nine Treys included Tr3yway lieutenant Shotti sleeping with his baby mama Sara Molina.
Molina has already denied having sex with Shotti, so she probably wasn't happy to hear 6ix9ine bring it up in court. She did seem pleased that Judge Engelmayer gave 6ix9ine what will end up being about 11 more months, surprising everyone who though Snitch9 would be coming home today.
On social Molina mocked 6ix9ine's words to Engelmayer and emphasized the judge's rejection of 6ix9ine's argument that he should get a lesser sentence because he has a young daughter.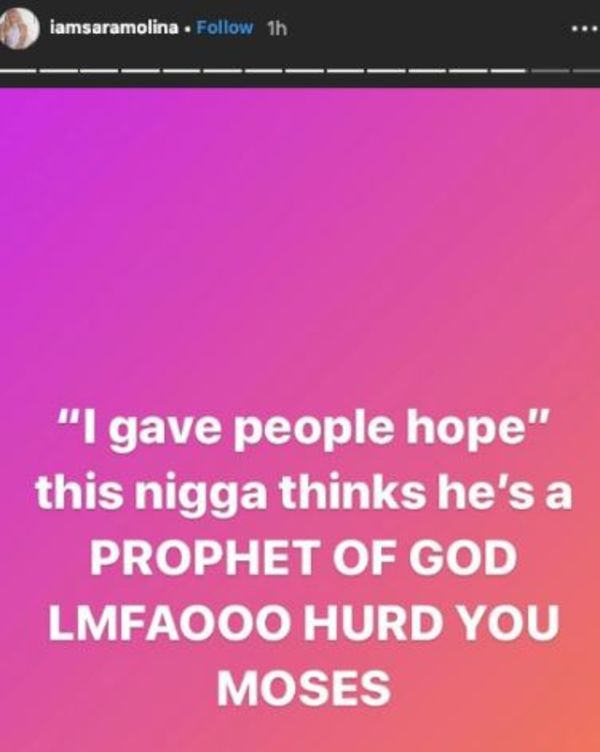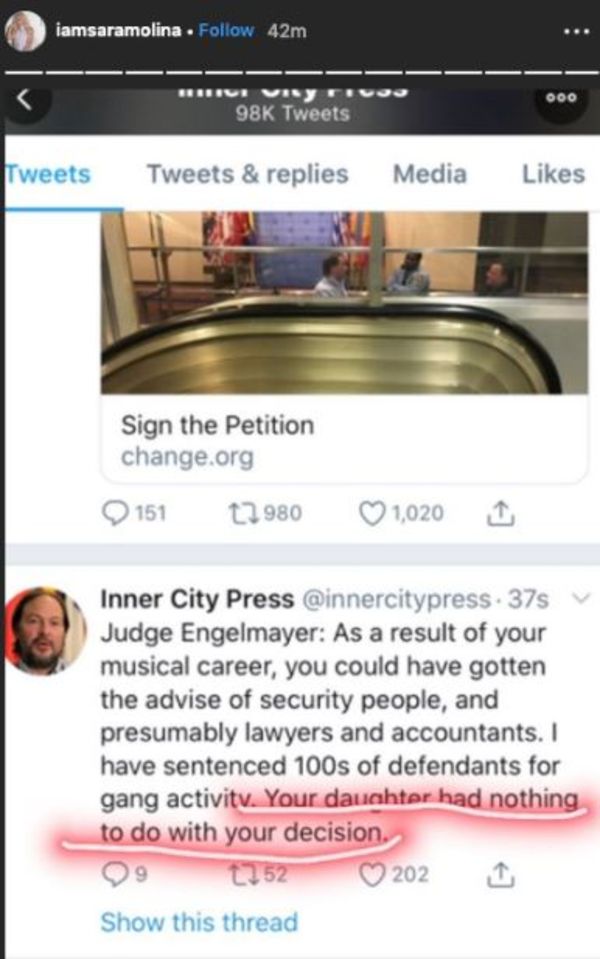 So far no word from 6ix9ine's current girlfriend Jade, who was among those who assured everyone 6ix9ine would be released today.
Discuss