PNB Rock was shot and killed at Roscoe's House of Chicken 'N Waffles in Los Angeles yesterday.
The gunman then fled with PNB's bling.
As is his habit, Tekashi 6ix9ine trolled the 30-year olds death.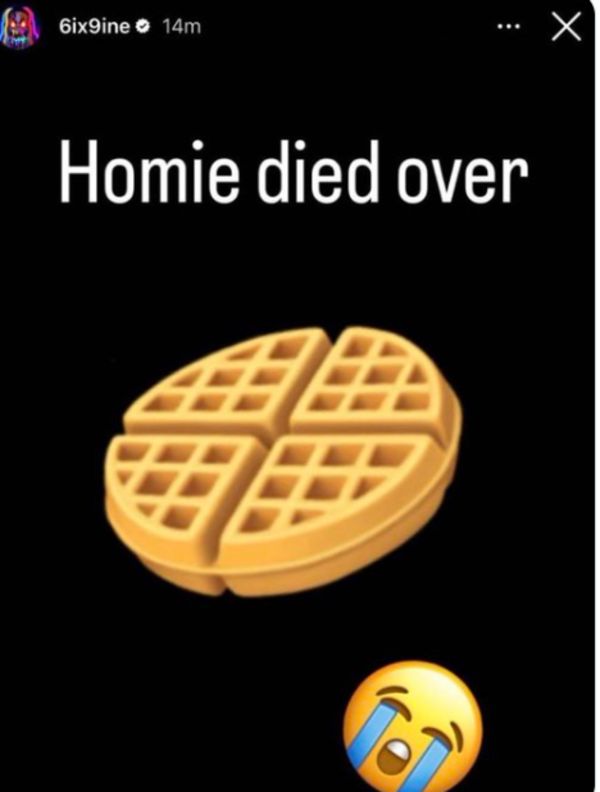 "Homie died over [waffle emoji laughing emoji]," Tekashi typed.
Now, the notorious snitch does have reason to be sore at the late Rock.
In 2020, 6ix9ine and PNB had this exchange.
"If he get smoked my life will be made no kizzyy," Rock had typed about Tekashi.
We guess 6ix9ine got the last laugh on that one.
Discuss