Gunna was released from jail on December 14 after pleading guilty to RICO charges.
As part of his Alford Plea, Gunna had to admit that YSL was both a record label and a gang, a confession that could be used against Young Thug and the other YSLs who are still facing charges.
Gunna returned to social media last night with a questionable caption, given his plea.
"N*ggas acting like they switching to a side But it's only one side . #YslTheLabel #FreeThug&Yak GUNNA BACC!!!!!"
Proud snitch Tekashi 6ix9ine noticed the caption and had something to say.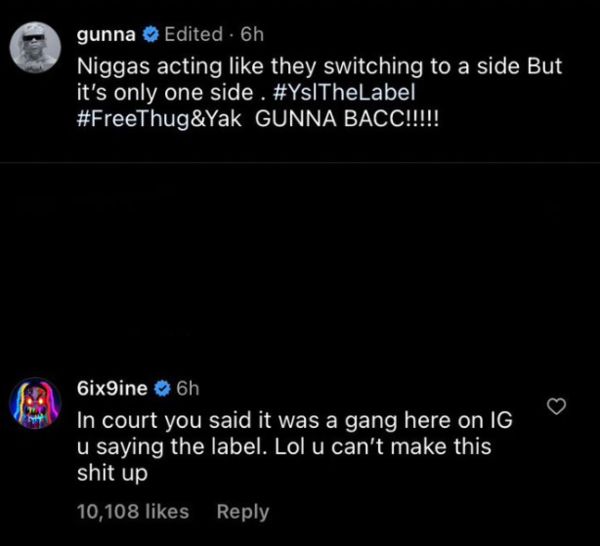 "In court you said it was a gan here on IG u saying the label. Lol u can't this sh*t up," 6ix9ine pointed out.
Did Tekashi get him?
Discuss