Meek Mill's new track "Other Side Of America" debuted 64th on the charts.
That's not good. Especially when "TROLLZ", from his rival Tekashi 6ix9ine and his ex Nicki Minaj, is all over the top of the charts.
6ix9ine, of course, drew attention to Meek's Billboard struggle.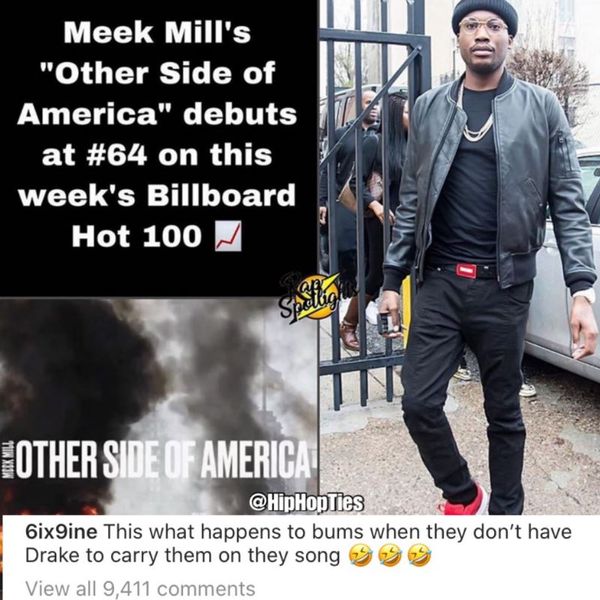 Meek responded by questioning part of a very popular saying.
Numbers do lie ... who made that up?

— Meek Mill (@MeekMill) June 19, 2020
"Numbers do lie ... who made that up," Meek typed.
While Meek's Roc Nation boss JAY-Z didn't completely make that up, he certainly popularized the phrase "numbers don't lie" in Hip Hop.
"10 #1 albums in a row, who better than me?
Only The Beatles, nobody ahead of me
I crush Elvis and his Blue Suede Shoes
Made the Rolling Stones seem sweet as Kool-Aid too
'96, '97, '98, '99
2000, 2001 and beyond
'02, '03, '04, '05
'06 and 7, '08, '09
Back-to-back, double plat', I did what you won't
Men lie, women lie, numbers don't," JAY spit in "The Reminder".
When 6ix9ine caught wind of Meek's number questioning, he made sure to assign a big number to Meek.

"64 speaks," 6ix9ine typed in the comments of an Akademiks post about Meek, branding him with his Billboard position.
Discuss