G Herbo objected to Tekashi 6ix9ine trying to collect on the oral sex Charlamagne promised 6ix9in if he beat his case.
"Lol but he didn't beat it," Herbo commented on DJ Akademiks reposting of 6ix9ine's request for CTG to get on his knees.. "He told. He plead guilty too."
Of course, 6ix9ine wasn't going to let that go.
"You have herpes is that correct," the troll rapper replied. "Let's name a gherbo song that's platinum Akademiks post it I'll delete my gram."
We don't know about the herpes, but 6ix9ine is correct about the platinum -- although Herbo's 2020 cut PTSD is gold so it could have a chance one day.
Herbo still had a retort and poor Nick Cannon was slandered in the process.
"I went platinum in the streets somewhere you really wanna be but [will] never be able to go," G Herbo wrote. "... & I got rich on my own, nobody never me cool & stole from me lol you basically paid to be cool you @nickcannon ... be safe."
We're sure they'll be more to come.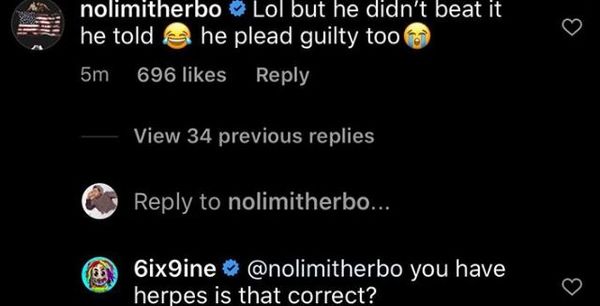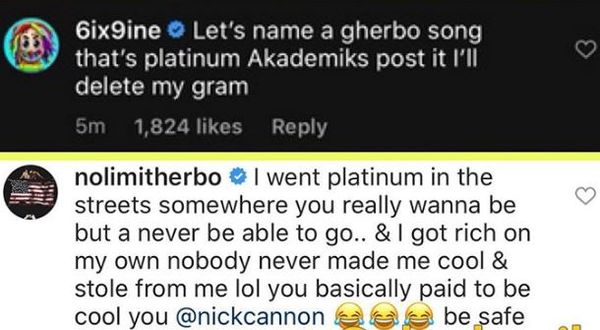 Discuss