A few weeks back, Tekashi 6ix9ine postponed his show in Houston at the last minute.
He claimed it was because the promoter didn't have the money right, but others have suggested he didn't want to play in front of an empty arena.
Now 6ix9ine, who hasn't been very active on social media lately, is canceling his future dates for what he says are court and personal issues.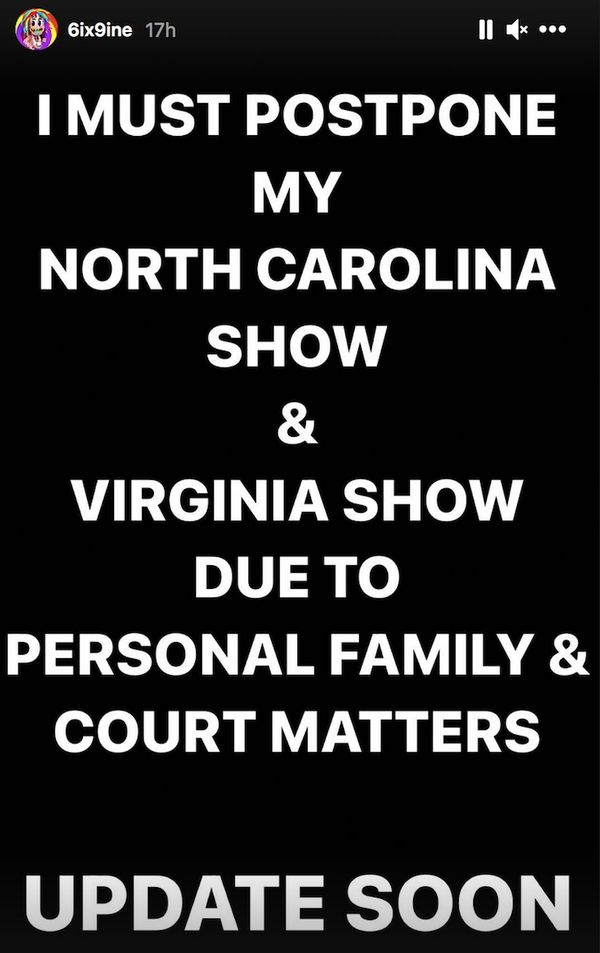 "I must postpone my North Carolina show & Virginia show due to personal family & court matters," he wrote. "Update soon."
Perhaps "court matters" involve his security team, which have just been indicted for robbery, impersonating law enforcement, and making false statements.
Discuss