While Jake Paul has turned down the chance to fight The Game, on account of him being a "grandpa", the YouTuber turned pugilist expressed interest in hunting down Tekashi 6ix9ine and giving him a beating for the culture.
The rainbow rat is never one to let a challenge go unchallenged and hit back at Paul in the IG comments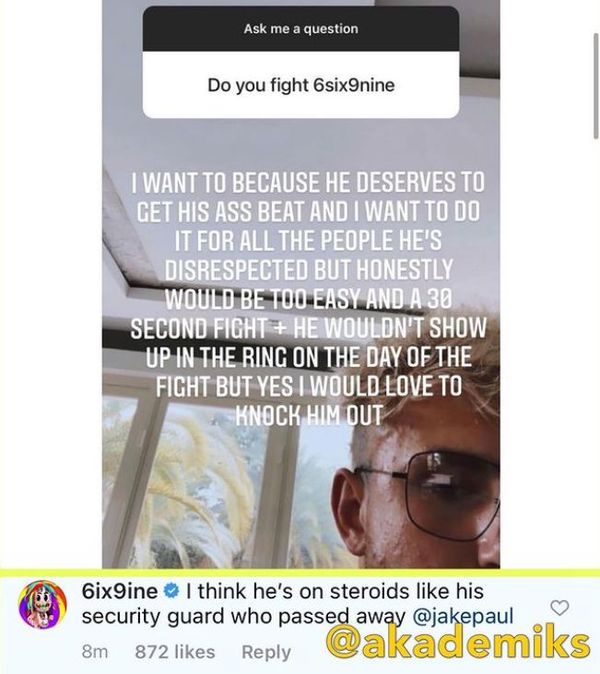 "I think he's on steroids like his security guard who passed away @jakepaul," 6ix9ine typed
The notorious troll's low-blow was directed at Shamir "Shadow" Bolivar, who died last month.
Bolivar was doing security for Paul before he passed away. But before that, Bolivar was watching 6ix9ine's back, which makes the jab that much more personal.
Is Jake Paul built to troll with 6ix9ine?
Discuss