Tekashi 6ix9ine will get his sentence on December 18, a week from today.
There is some expectation he will be released with time served (about a year) because he rolled on his former Nine Trey brothers and testified for the government in open court.
In the wake of the sentencing, 6ix9ine has penned a letter to Judge Paul Engelmayer. In it, he renounces his gang ties and apologizes for his crimes. He also gives insight into why it took him less than a day to decide he would snitch, rather than face up t0 47 years on racketeering and weapons charges.
"Prior to my arrest, I was kidnapped by members of the gang, became aware of the fact the mother of my child was having sexual relations with one of my co-defendants and that they were stealing hundreds of thousands of dollars from me," 6ix9ine wrote. "I had a feeling of relief when I was arrested by the Government because I felt stuck, like the gang had control of my life and I would never be able to escape their grip. I needed to do something before it was too late."
If 6ix9ne is released next week he is expected to turn down witness protection and resume his music career.
Check out the whole letter below: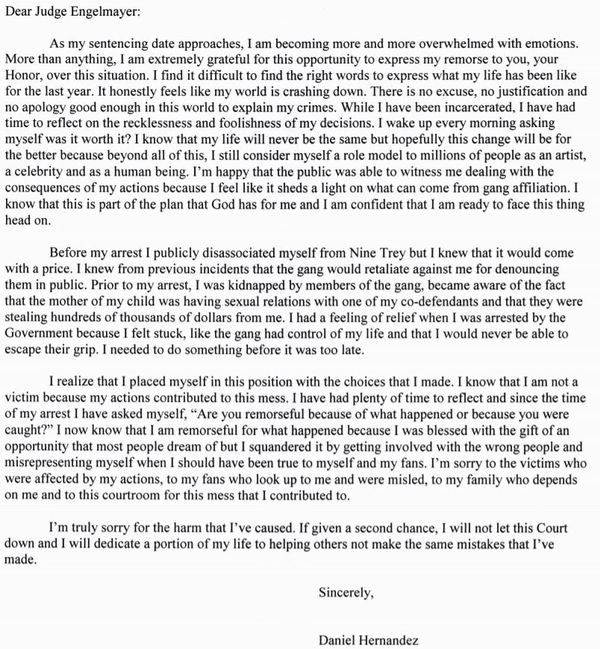 Discuss