During a recent Instagram Live session, Kodak Black scoffed when somebody suggested Teka$hi 6ix9ine was better than him.
"Ain't nobody better than me ... You crazy. These niggas scared to go to jail. I'll go to jail ... Who better than me," Black said.
6ix9ine must have got wind of that, because he jumped on IG and made a now deleted sexual demand of Kodak.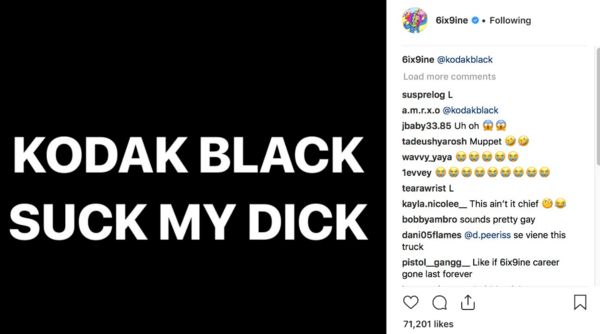 Kodak and 6ix9ine need to keep their beef on the Internet because they are both in very precarious legal situations.
Discuss