Tekashi 6ix9ine has already been accused of faking streams to boost his chart position.
He may have also figured out a way to finesse his way to more album sales by scamming his fans.
Like all artists these days, 6ix9ine tries to take advantage of the merch bundles. Unlike most artists, 6ix9ine doesn't actually send out all of the merch.
Multiple 6ix9ine fans have reported that they never got the merch. they bought as part of a bundle involving his upcoming album. They were eventually refunded, but this suggests 6ix9ine was fishing for album sales with merch he doesn't even have.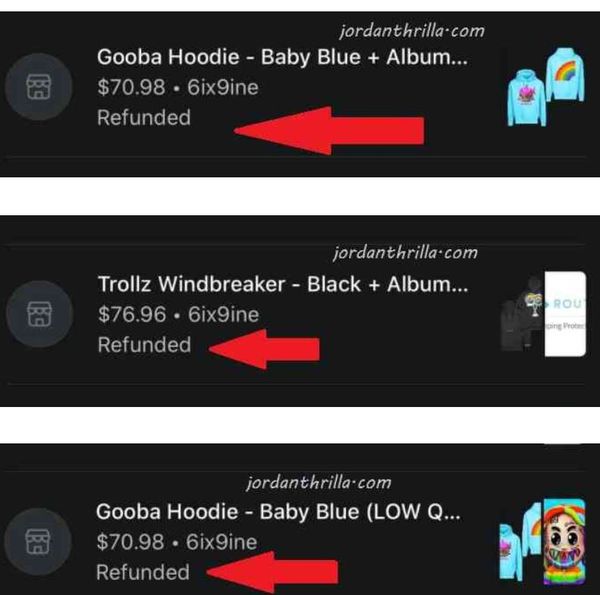 Earlier this year, Billboard reformed their rules about bundles. But the new guidelines don't kick into until next month.
Discuss