Celina Powell is the Hip Hop thot who claims she just birthed Offset's child.
She's had previous run-ins with Waka Flocka, Chief Keef and Tee Grizzly and a history of lying.
It looks like her next target is Teka$hi 69. And the self (and 50 Cent) proclaimed "King Of New York" seems down with Powell's plan to get pregnant by a rapper.
DJ Akademiks introduced the 69 and Celina, and here's how they flirt on Instagram.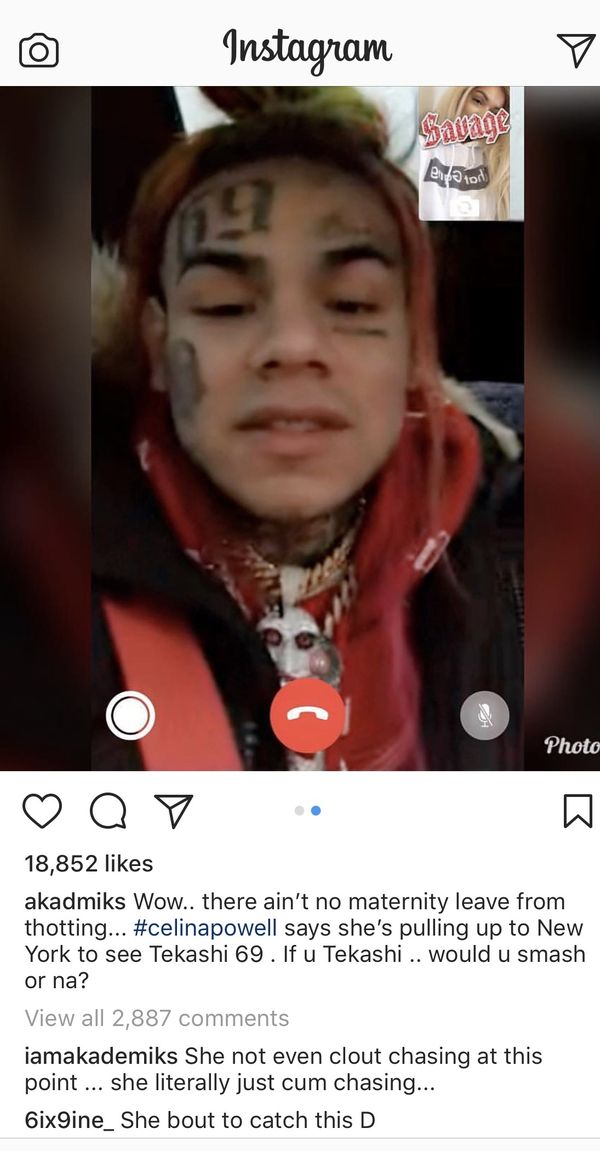 "She bout to catch this D," 69 said when he learned Powell was coming to New York to see him.
Do you think the Troll King has finally found his Troll Queen?
Discuss