Teka$hi 69 has been banned from the biggest venue in his hometown.
And it has nothing to do with him being a molester.
69 will no longer be performing at the Soulfrito Fest 2018 at Brooklyn's Barclays Center after members of his crew allegedly fired guns at members of Casanova's crew during last weekend's Adrien Broner fight at Barclays.
6ix9ine's manager, Tr3yway, is a suspect in that shooting and another shooting that happened a couple days earlier during a Casanova video shoot in Brooklyn.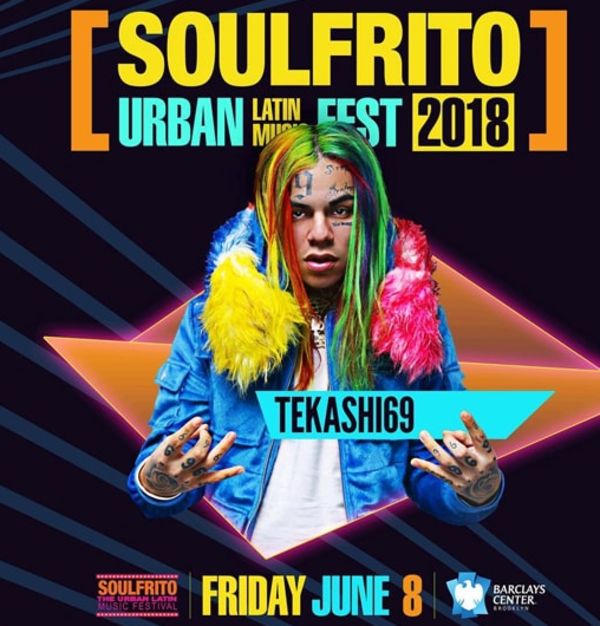 No word on whether Barclays will offer discounts to the lost souls who bought Soulfrito tickets just to see 69.
Discuss