Tee Grizzley's manager Jobina Brown, who is also his aunt, was killed earlier this week in a Detroit driveby targeting Grizzley's vehicle.
Details are sketchy beyond that, and we don't know if Grizzley was injured in the attack.
Tee Grizzley's Car Has Been Reportedly Shot Up In Detroit & His Manager (Aunt) Was Killed. His Current Condition Is Unknown — Prayers Up For Tee Grizzley & His Family 🙏🏾🙏🏾🙏🏾 pic.twitter.com/v2qtN3ba4a

— DJ First Class™ 🏁 (@1DJFirstClass) August 21, 2019
Grizzley rose to fame in 2016 with the track "First Day Out", which dropped shortly after the Detroit spitter served almost three years for a jewelry heist and a series of home invasions.
Here's hoping he's OK, and RIP to Jobina Brown.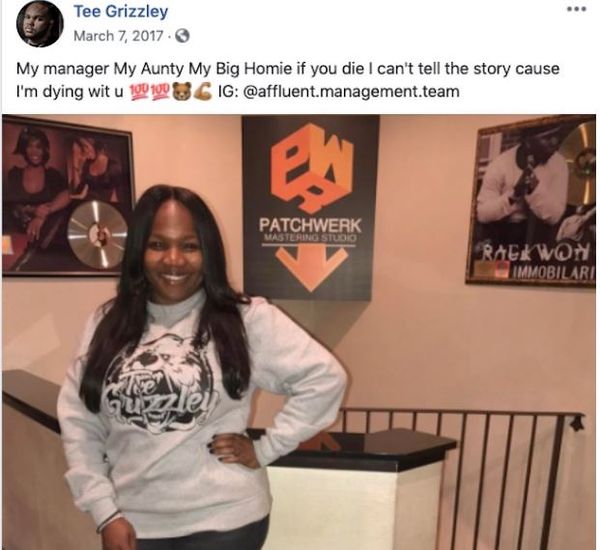 Update: TMZ reports Grizzley and the driver of the car weren't hurt in the Tuesday night incident.
Our sources say the SUV had stopped and Tee Grizzley was getting out of the front passenger seat as the shooter approached on foot and pulled the trigger ... hitting Jobina in her left side. The driver of the SUV told cops he heard Jobina scream right before 3 to 4 shots were fired.
Discuss