Yesterday, Lupe Fiasco jumped on Twitter and accused Kendrick Lamar of swiping two covers, the backward album concept and an interest in martial arts from him.
Lupe Accused Kendrick Of Biting His Album Cover pic.twitter.com/1Hu9laCnqP

— SM (@SMTHAGOD) January 6, 2018
Kendrick hasn't responded to the now-deleted Tweets. But TDE President Dave Free has:
@LupeFiasco go kick & push yourself into a tree with these wild allegations. 😂

— Dave Free (@miyatola) January 6, 2018
Lupe saw the Tweet in responded in a very Lupe way.
I see what you did there. However it's rather impossible to skate into a tree because most trees are located in grass where skateboards don't actually work to well due to the wheels not really being optimal for traversing across such terrain. Now a car or say a well placed gate https://t.co/7IaLw5kooa

— DROGASLight Out Now! (@LupeFiasco) January 6, 2018
What do you think of Fiasco's didactic response?
Update: Lupe keeps knocking Kendrick down a peg: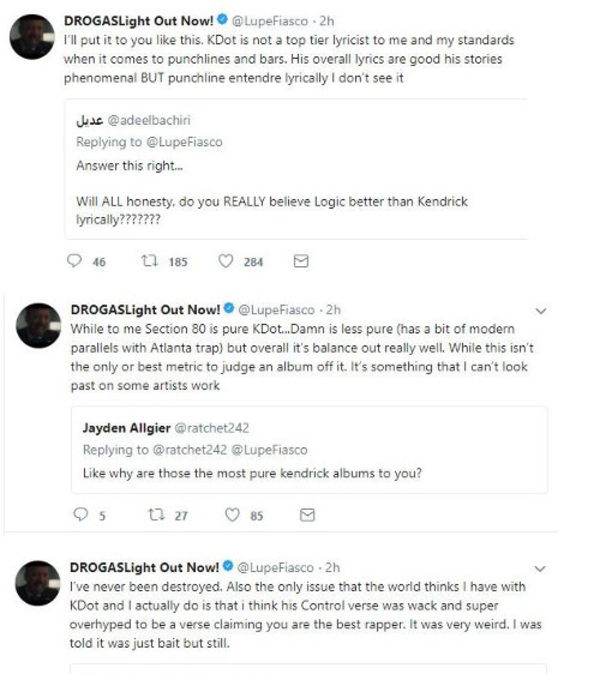 Discuss