In December, Jay Z was photographed hanging out at Taylor Swift's birthday party, suggesting he is pals with the pop princess despite being old enough to be her father.
They were hanging out again at the Grammy awards, with the meanie Kanye West. We know this because of a live feed from a commercial break that has hit the web.
There is no sound in the feed, so it is unclear what the three multi-platinum artists were discussing. But as the conversation winds down, Swift starts making demands of Hov, emphatically saying the same word at least three times.
According to a consensus of amateur lip readers, that word is "brunch."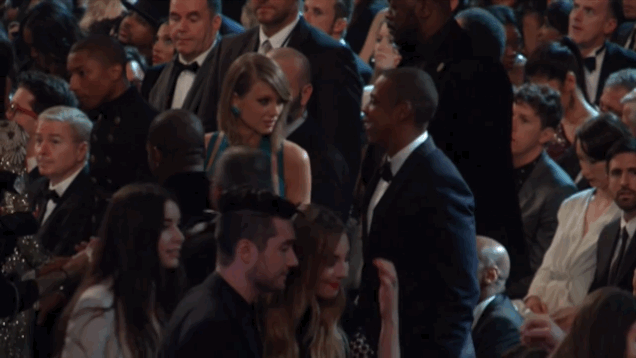 You can see the whole video below. Watch Jay's face fall when he is finally able to process what Swift is demanding. Nobody wants to go to brunch besides 25-year old girls like Taylor Swift. Poor Hov. He has all different sorts of problems these days.
Discuss