According to Gucci Mane, when he first met Quavo and Takeoff of Migos they were wearing fake chains, so he gave them real ones. On top of that, Guwop says he bailed out the third Migo Offset, who was locked.
It's a good story, but Takeoff says it's untrue.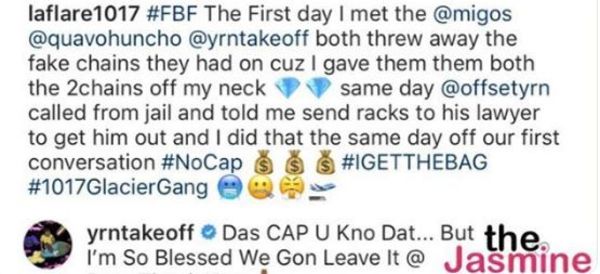 "Das Cap U Kno Dat... But I'm So Blessed We Gon Leave It @ Dat... Thank You," Takeoff wrote under Gucci's comment.

"Boi U Cap You ain't forgot 💰," Gucci shot back.
Gucci and Takeoff are good friends who have collaborated on multiple tracks and we doubt this disagreement will affect their relationship.
Discuss