Although T.I. has been doing more movies and TV lately, he is still probably best known as an actor for his 2006 film debut ATL. (Which also happened to be the first time we laid eyes on Lauren London.)
Nine years later, it looks like T.I. is ready to bring us a new chapter in the lives of Rashad, Benjamin, Brooklyn and Teddy.
Taking to Instagram, Tip tweeted out a photo of some the original cast members in a diner with the caption "#ATL2 Get Ready." Other than those pictured, we don't know who will be coming back for the sequel. It wouldn't surprise us if Evan Ross, who played Rashad's little brother Ant, will also return. We'll keep you posted as more details surface.
Are you excited for ATL 2?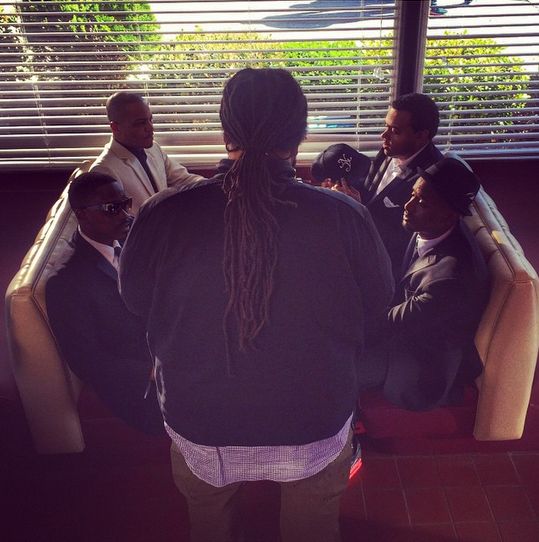 Discuss