T.I. caused quite the stir last week when he revealed he still takes his 18-year-old daughter Deyjah for annual hymen checks, which he believes can detect if she's still a virgin.
"We have yearly trips to the gynecologist to check her hymen," he said on the Ladies Like Us podcast. "As of her 18th birthday, her hymen is still intact."
The reaction has not been good. He's been mocked by Snoop Dogg and 50 Cent and admonished by Iggy Azalea. The ladies behind the Ladies Like Us podcast apologized for not confronting Tip on the show and then went as far as deleting the episode in shame.
But the most important reaction is from Deyjah herself. Initially, she liked a series of Tweets criticizing her dad's overzealous and unscientific parenting.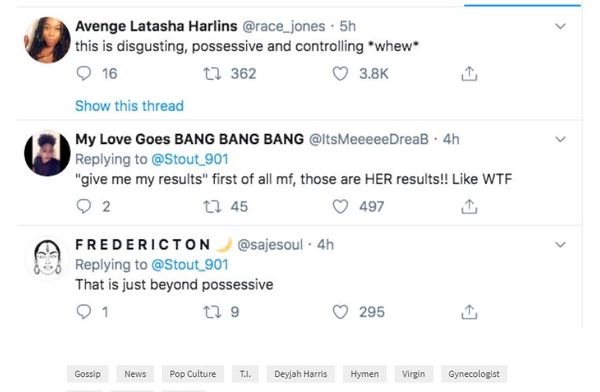 Now she has unfollowed T.I. and other members of her family on IG.
Discuss