Doe B was shot and killed in his hometown of Montgomery, Alabama back in December of 2013.
The eye-patched emcee had been signed to T.I.'s Grand Hustle label, and two members of the Cash Out Gang have just popped up on social media to accuse Tip of owing Doe's estate 100K.
Petty Boi, an old friend of B who was there when he was killed, started it with these tweets.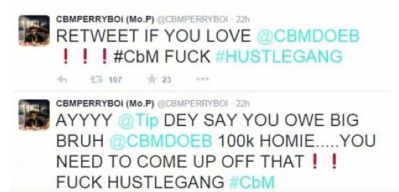 But it wasn't until another Cash Out Gang member, Shaka, reposted the tweets on IG that TI took notice.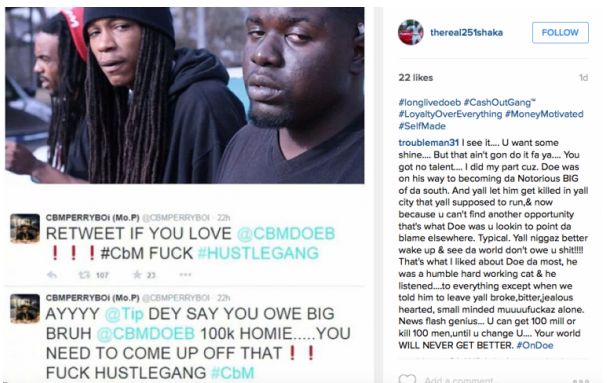 Then Tip and Shaka had at it on IG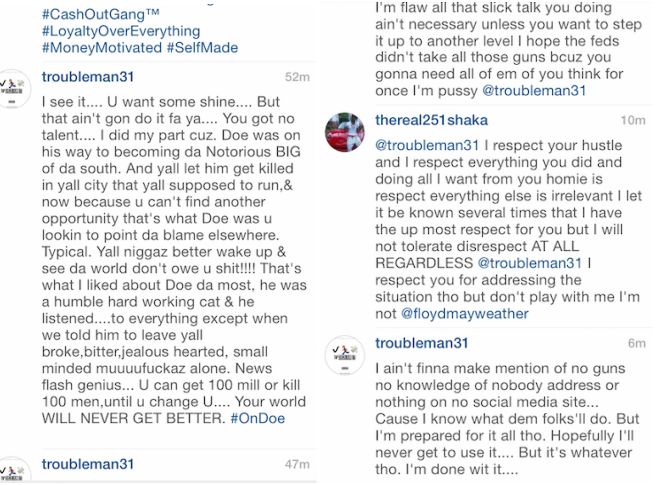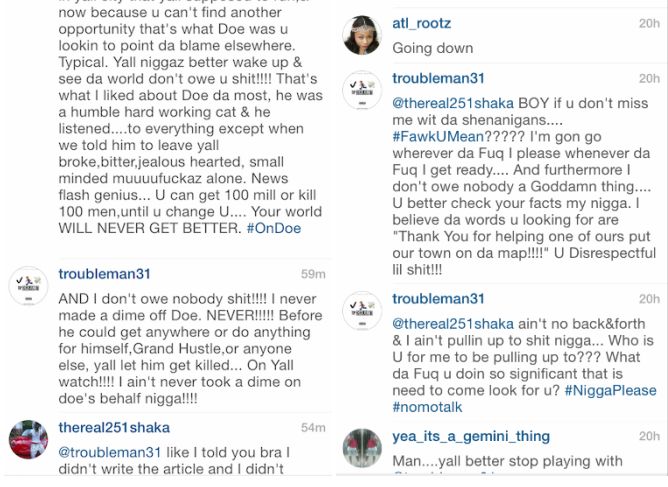 TI has gained a reputation for being a peacemaker. But he can certainly still social media scuffle if need be.
Discuss