Iggy Azalea's ongoing beef with Azealia Banks had both Anonymous and Q-Tip coming at her over the weekend on Twitter.
Q-Tip's response was a long history of rap music, with the implication being that one of the reasons Iggy rubs many folks the wrong way is that she doesn't respect the roots of Hip Hop.
Now T.I., Iggy's mentor, has jumped in. Just like he did when his protege was being besieged by Snoop Dogg. In his own series of tweets Tip said the other Tip's history lesson was all fine and good.  But he added that not "all white people are out to steal [black] culture." He also gave Iggy the nod as a white artist -- like Eminem -- who wants to contribute to the culture, not steal it.
Check out his Tweets below and read on for Azealia's response to T.I.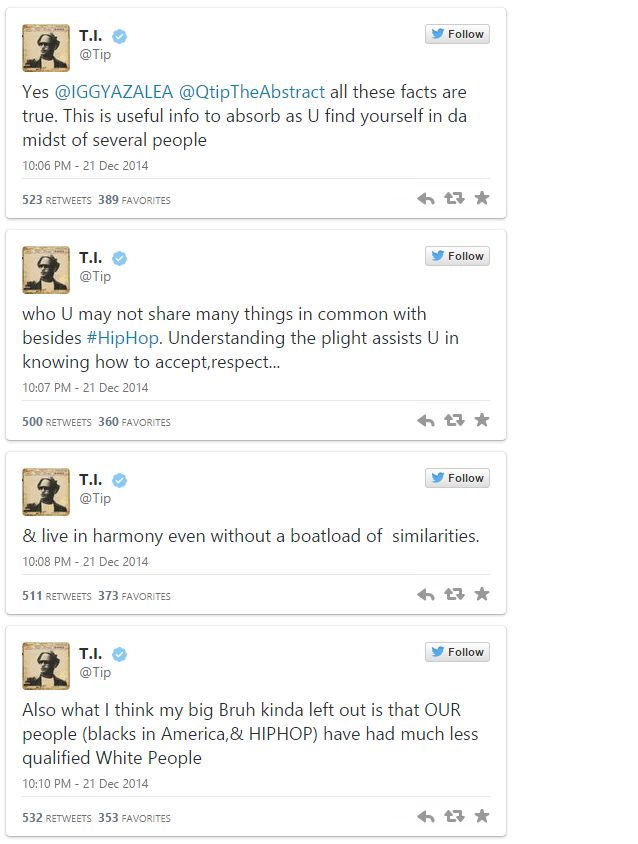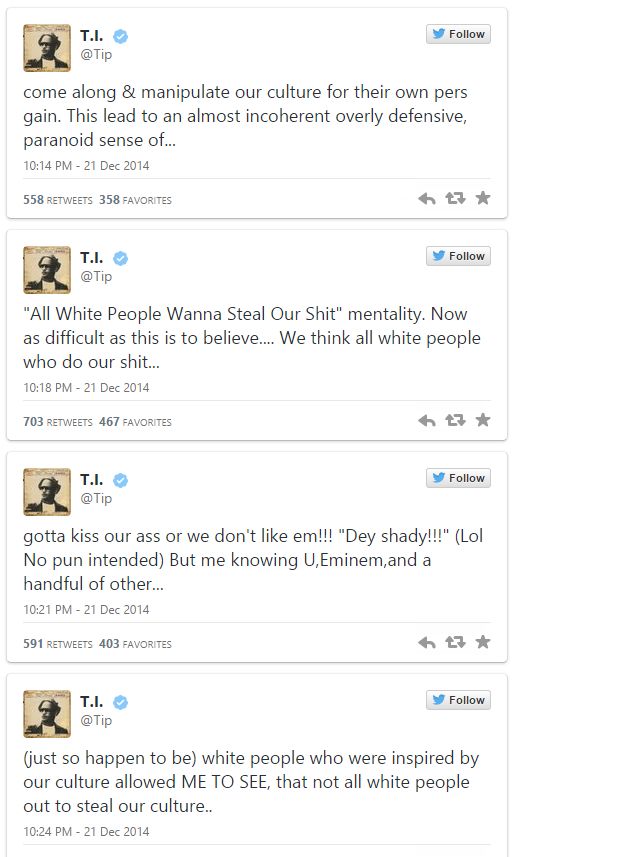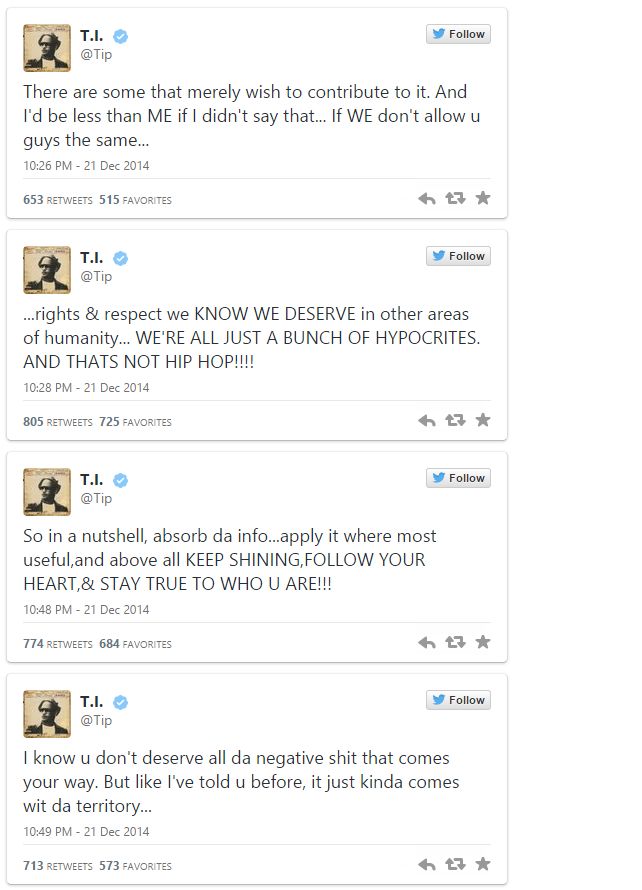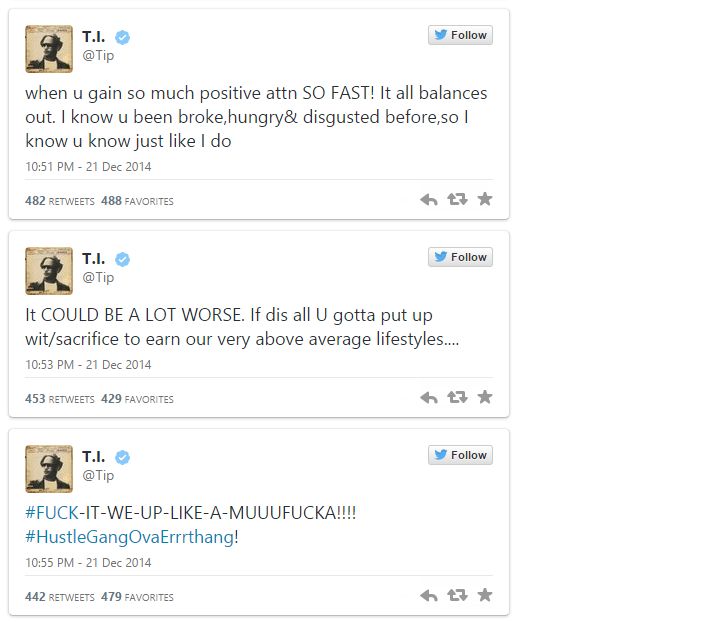 I'm REALLY starting to realize how indoctrinated and conditioned T.I is. And I don't think I should tease him about it anymore. — AZEALIA BANKS (@AZEALIABANKS) December 22, 2014
He actually has no clue..... — AZEALIA BANKS (@AZEALIABANKS) December 22, 2014
What do you think? Is T.I. correct about Iggy? And is Azealia just trolling again, or does she have a point about T.I.?
Discuss