Swae Lee and Marliesia Ortiz's on-again-off-again relationship has been a volatile one.
Marliesia has accused the Rae Sremmurd bro of cheating on her, exposed his texts, and was arrested this summer for assaulting Swae.
But her latest stunt has been her most extreme. She recorded a video in which she berates Swae in front of his home and his Lambo Urus. An angry Ortiz claims Swae is broke and proposes that a hitman do him for 20K.
"This bum ass n*gga right here ... he's a broke a$$ b*tch, he owes everyone, get into your Uber, b*tch," she yells, with the caption "Someone kill him I got 20k cash for you."
Perhaps because soliciting murder is a serious crime, Marliesia took it all back.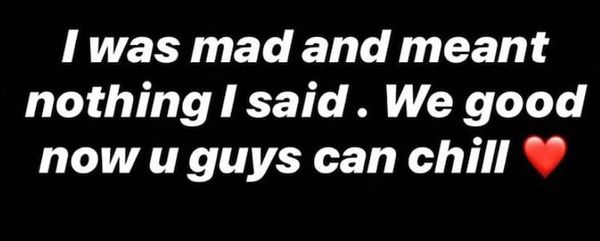 As far as we can gather, Swae is still alive.
Discuss