Tupac Shakur didn't do all that much song writing when he was locked up.
But he did do a lot of letter writing, including a kinky note that he sent to a female admirer which is now being auctioned off. Check it out.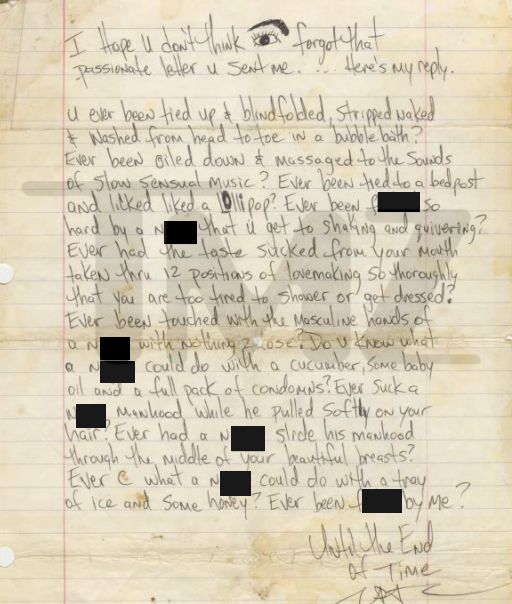 "Ever suck a n—- manhood while he pulled softly on your hair? Every had a n—- slide his manhood through the middle of your beautiful breasts?" he writes. "Do you know what a n--- could do with a cucumber, some baby oil and a full pack of condoms."
Goldin Auction House expects bidding on the letter to reach at least 25K.

Here's their description of it.
Tupac wrote this letter to his paramour in black pen. The letter is incredibly explicit, and is a reply to a "passionate letter" received by 'Pac. The letter describes the sexual gymnastics that Tupac wishes to perform with his partner, in extremely lurid detail. The letter includes an eye that Tupac drew. He signed the bottom of the letter. This letter has been authenticated by Steve Grad of Beckett Authentication and comes with an LOA (A03090). This lot is also accompanied by a letter of provenance from Jacquelyn Thomas, the recipient LOA.
What do you think about Pac's erotic pen game?
Discuss