Stitches may be a troll. But in this case Game is encouraging him.
The Miami scream rapper came for The Game earlier this month, just like he had for Tyga and Kylie Jenner in September. But while T-Raww ignored his vulgar insults, Game has responded to Stitches on both social media and in a freestyle.
Now, Stitches has fired back on social media.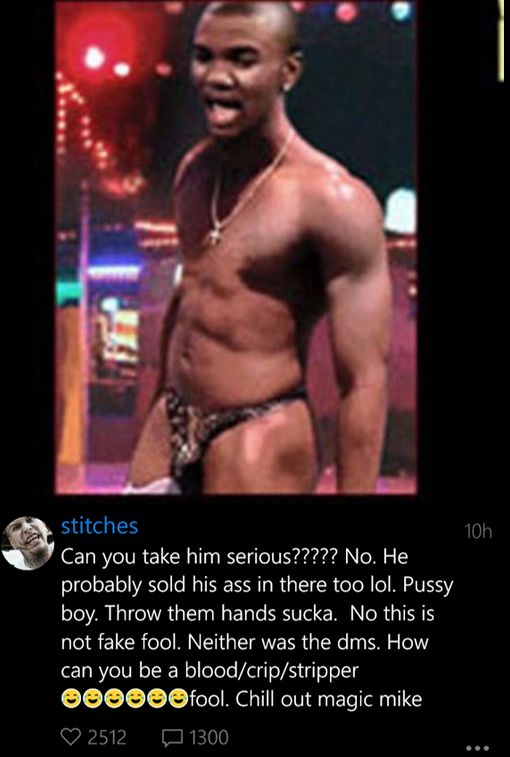 This Game-as-a-male-stripper photo first appeared on the cover of the G-Unit Radio 21 mixtape. While it may well be a photoshop, some claim Game did briefly work the pole in his younger days.  (Although Game still denies this.)
Stitches also recorded the Game-directed 'I Smell Pussy' diss.
'You ain't no Blood, you ain't no Crip/They call you Game I call you bitch, Stitches raps
Do you think Game will continue to engage Stitches? Does he have a choice?
Discuss