Stephen "Stevie" Walter was arrested earlier this week for supplying the drugs which killed Mac Miller, becoming the third man arrested in connection to Mac's death.
Here's how Mac came to get what are believed to be the Fentanyl-tainted drugs that led to his untimely demise, according to law enforcement officials who spoke to TMZ.
Miller contacted Cameron James Pettit, the first man arrested, on September 4, 2018 looking for Percocet. You can read how their text conversation went down in the Fed's case against Pettit.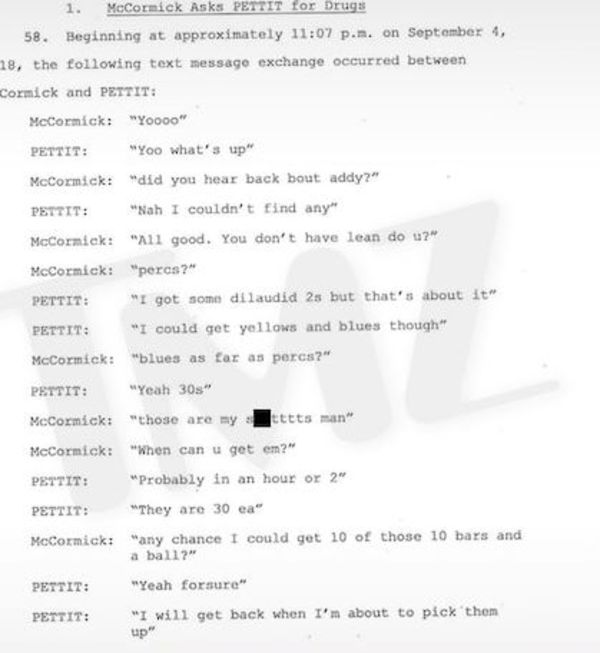 Since Pettit didn't have any blue Percs on him, he contacted Walter, who had Mac's drug of choice. Walter delivered the drugs to Pettit through runner Ryan Reavis, who was also arrested earlier this week. Pettit then got the drugs to Miller, who died on September 7.
When the cops investigated Miller's place after his death, they found a magazine in his bedroom covered with blue-colored powder with a rolled-up piece of paper next to it. The cops only recovered six of the ten blue percs Miller purchased and believe the rest were snorted by Mac.
Miller died from "mixed drug toxicity", mainly cocaine, fentanyl, and alcohol.
Walter is being charged with conspiracy to distribute a controlled substance. He is currently on supervised release following a 10-year federal drug trafficking sentence.
Discuss