Eminem's 2000 hit "Stan" has changed the English language.
Meriam-Webster dictionary now defines "stan" as both a noun (an extremely or excessively enthusiastic and devoted fan) or a verb (to exhibit fandom to an extreme or excessive degree : to be an extremely devoted and enthusiastic fan of someone or something.)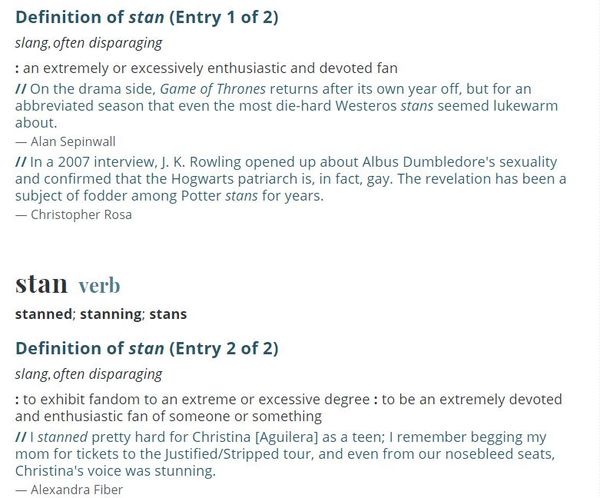 Webster is the second dictionary to make such a move, following the Oxford English Dictionary in 2017.
'Stan' has been added as both a noun and a verb. https://t.co/Dal0N79sAU pic.twitter.com/q1kBkKR1rn

— Merriam-Webster (@MerriamWebster) April 23, 2019
Discuss