Chance the Rapper was among the Chicago emcees who criticized the Spike Lee joint Chi-Raq, saying it misrepresented their city.
The film has come and gone, but Lee's bitterness toward Chance is still there.
During a Q&A session yesterday at Chicago-area university Northwestern, Lee had some harsh words for Chance.
"Chance the Rapper's a fraud. Straight-up fraud," Lee told the students. "He puts himself up as a speaker of the people, but that means you have to put truths that you see. That doesn't mean you can pick and choose what you talk about."
What makes the feud particularly awkward is that Lee knows Chance's dad Ken Bennett, who's worked for Barack Obama and is now an aid to Chicago mayor Rahm Emanuel.

In fact, here's a photo of a young Chance and Spike.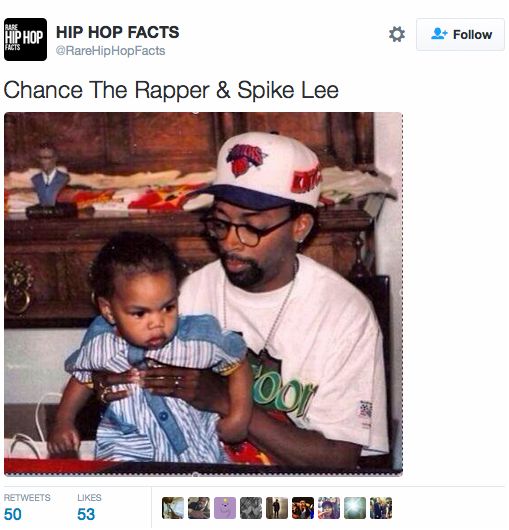 Discuss